China Evaluating Suspension Of IPOs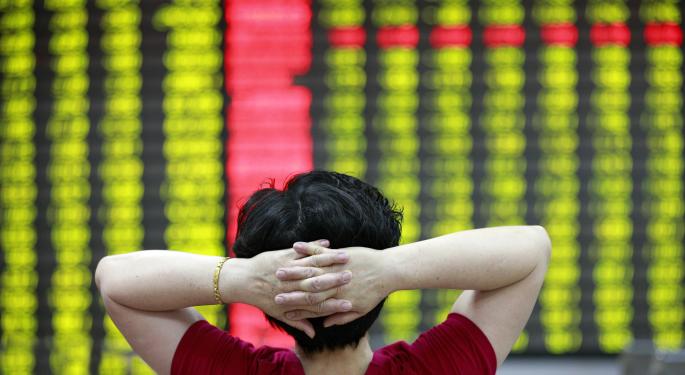 The China Securities Regulatory Commission will meet on Monday to discuss a move to suspend initial public offerings in order to stabilize the nation's falling stock markets, according to sources cited by Bloomberg.
The decision to halt new IPO listings would mark the ninth time the regulatory body takes action to suspend IPOs. The rationale behind a move is to "head off" a shift of funds into new listings in the yuan-denominated A-share market. Bloomberg Data suggested that the 175 initial share sales in China this year have raised around $22.7 billion.
The Shanghai Composite Index lost more than 22 percent since its peak in June 12 after surging more than 150 percent in the 12 months leading up to its peak.
The rise in the stock market was attributed to government actions including a reduction in trading fees, making it cheaper to open new stock accounts, expanding access to the market to foreign money managers and eased rules on margin lending.
Related Link: China's $370 Billion Margin Call
The Chinese government also lowered interest rates three times before last weekend and reduced lenders' reserve requirement ratios twice, Bloomberg noted.
"Suspending IPOs will definitely provide some support to the stock market," Zhang Yanbing, a Shanghai-based analyst at Zheshang Securities Co. told Bloomberg. "There have been a lot of IPOs recently including several really big ones, putting pressure on market liquidity."
The last time new listings were suspended in the Chinese market was in late 2012 as the regulatory body revised IPO rules to protect investors from fraud and misconduct. The moratorium was lifted in December 2013.
Posted-In: Bloomberg China IPOs China Securities Regulatory Commission IPO Shanghai Composite IndexNews Global Markets Best of Benzinga
View Comments and Join the Discussion!