Are Data Centers Worsening California's Drought?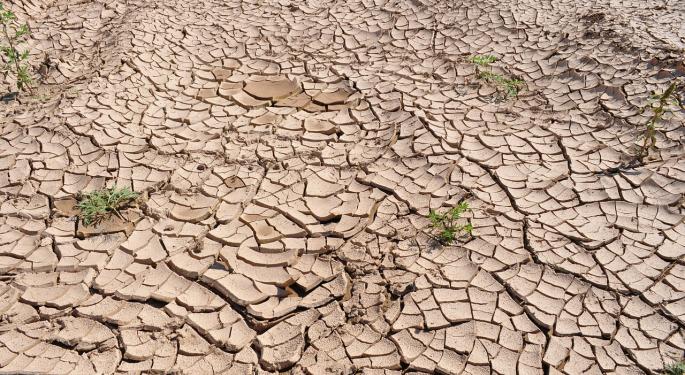 In California, water has become scarce and residents have begun cutting back on their usage in order to conserve the resource and end a four-year drought. However, while most look to shorter showers and strategic plant watering in order to cut down on waste, another industry has been under the microscope for its water usage — data centers.
Environmentally Unfriendly
With San Francisco being home to several large tech names, California has a large population of massive data centers. The facilities have been criticized in the past for their energy usage, but now the centers are being forced to take a look at their cooling systems, which require a substantial amount of water.
Related Link: California's Drought Turns Traders Attention To Water Plays
Major Drain
In order to keep rooms full of servers from overheating, many data centers use cooling towers that take water in, use it to cool the air and expel it. In this way, data centers are a major contributor to California's drought, as they rid the state of its water supply through evaporation. The facilities require a great deal of water to maintain the cooling systems as well; Utah's NSA Data Center uses up to 1.7 million gallons of water per day to keep its servers cool.
New Designs
Now that water usage has become a concern, many tech companies are rethinking their cooling systems in order to make their operations more sustainable in times of drought. Google Inc (NASDAQ: GOOG) (NASDAQ: GOOGL) has explored using non-potable water in its cooling process, while Facebook Inc (NASDAQ: FB) has tried using a system that cools outside air using a water mist, which requires much less water than traditional cooling.
Image Credit: Public Domain
View Comments and Join the Discussion!
Posted-In: California drought data centersTopics Top Stories Tech Best of Benzinga