IPO Lite? A New Way For Firms To Seek Public Financing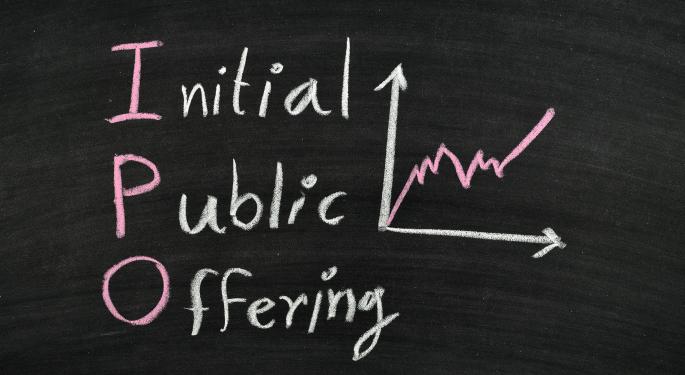 The U.S. government on Friday is set to enact one of two outstanding titles of the US JOBS Act. Regulation A+ is an update to the outdated Regulation A, which allowed a company to raise up to $5 million in public capital over a 12-month period without launching an IPO. Under Regulation A+, the cap will be raised to $50 million.
There are two tiers of fundraising under Reg A+ provisions. Tier 1 allows a company to raise up to $20 million under the condition that it issues an Offering Circular—essentially a watered down version of an IPO registration statement—subject to SEC review. Tier 2 raises the limit to $50 million with the additional requirement that the firm release audited financials.
According to Atish Davda, CEO of EquityZen, a platform that connects private startups with private investors, Reg A+ is important in that it opens a new door for non-accredited investors. He noted that whereas the average company was once launching an IPO four years after its founding, the average company today waits 11 years to go public. This trend has emerged, he said, as the process of launching an IPO has grown more cumbersome with increasing regulation. As a result, public investors "are losing out on all the appreciation between year 4 and year 11."
Related Link: Infographic: Fitbit's Path To IPO
But with the institution of Reg A+, he said, they will have more opportunities to buy stakes in early-stage companies that still have large upsides. Davda calls Regulation A+ "IPO lite," since it allows firms to offer equity to non-accredited investors without all of the oversight and regulation that comes with a regular IPO.
However, he's still skeptical that Reg A+ provisions will be utilized on a large scale. According to Davda, "there's a lot of private capital flowing right now." Firms can raise money privately from accredited investors through Rule 506(b) without subjecting themselves to the conditions that accompany Reg A+. Even at later stages, he said, there are typically plenty of mutual and hedge funds interested in providing capital.
Davda believes that for many of the high-growth companies that would be candidates for Reg A+ (Uber, for example), $50 million is simply not enough money to meet their goals or "twist their arm into a public offering" instead of searching for private investors.
Only when private capital retreats significantly, predicts Davda, will Regulation A+ set in as regular mechanism by which firms seek public funding.
Posted-In: Atish Davda EquityZenTop Stories Startups Exclusives Best of Benzinga
View Comments and Join the Discussion!