Auto Industry Changing As Car-Buying Shifts Toward E-Commerce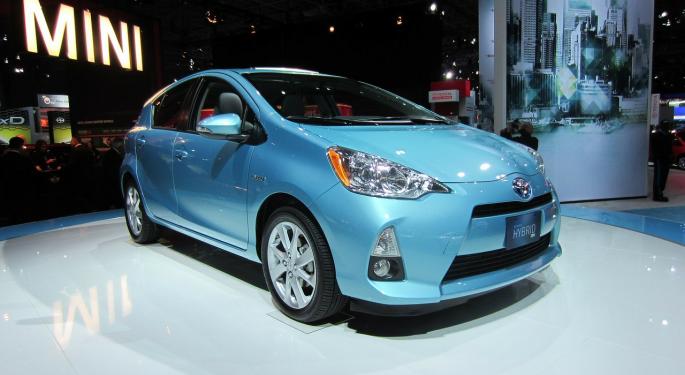 Buying a car online without ever seeing it in person may seem like a crazy notion, but more online retailers are allowing users to buy new and used cars on the Internet in an effort to keep up with the growing digital marketplace.
The car-buying experience has long been a stressful ordeal, with would-be buyers facing a barrage of high-pressure sales techniques. However, an online dealer gives customers the ability to shop around at their own pace without the stress of being in a physical store.
Used Cars
One major opportunity for online retail has been the second-hand market. A startup called Beepi allows sellers to list their cars for a set price based on an inspection.
The company guarantees a sale within 30 days and takes away the stress of negotiation by guaranteeing a certain price. Buyers are able to have their new car delivered to their homes and can rely on the fact that all cars have been thoroughly inspected.
Other sites like Mojo Motors allow users to track a certain type of vehicle at several dealerships and when the price is dropped, users are notified. Once the price is right, potential buyers can contact the dealership and arrange a viewing and test drive.
Related Link: Goldman's 7 Auto Industry Megatrends For The Next Decade
New Cars
New car dealerships have struggled in the online space, with many relying on third party websites to drive traffic to their own site. However, as sites like TrueCar Inc (NASDAQ: TRUE) gain momentum, many dealerships are hoping to go it on their own by beefing up their online presence and offering consumers the ability to purchase from the comfort of their home.
Florida-based AutoNation, Inc. (NYSE: AN) has jumped into the online space with both feet — the company has made the majority of the car-buying process available to consumers online. AutoNation execs say that they are hoping to have customers enter the store and pick up their new vehicles in 30 seconds or less by next year.
Image Credit: Public Domain
View Comments and Join the Discussion!
Posted-In: Beepi e-commerce Mojo MotorsTop Stories Tech Best of Benzinga