Will BlackBerry Launch An Android-Based Device?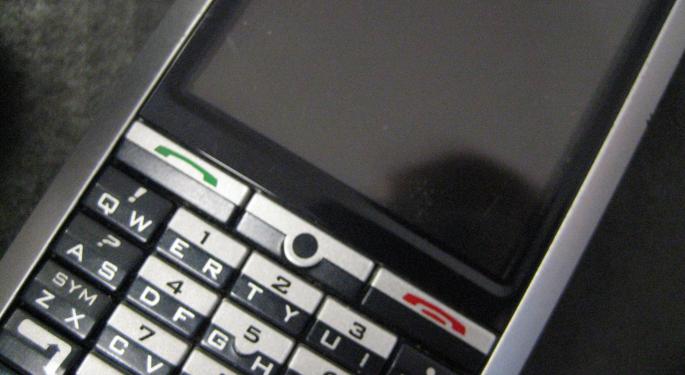 Reuters is reporting that BlackBerry Ltd (NASDAQ: BBRY) could equip an upcoming smartphone with Google Inc (NASDAQ: GOOG) (NASDAQ: GOOGL)'s Android operating system. The information comes from four anonymous sources who are "familiar with the matter."
Spotlight Features
The Android-powered device would likely feature both a touchscreen and physical keyboard and would be released this fall, according to two of the sources.
The sources claimed that the move would allow the Ontario-based mobile phone company to shift focus toward software and device management. This would turn over a new leaf for Blackberry, which had earlier gambled that its BlackBerry 10 products would be able to overtake market share lost to the iPhone and Android-powered devices.
Related Link: BlackBerry Oslo Reappears...But Will Be Be For Sale In America?
BlackBerry, once reigning supreme in the early days of the smartphone market, now sells less than 1 percent of such devices worldwide.
Two of Reuter's sources posited that an Android-based launch could help validate BlackBerry's new BES12 device management system. The platform allows corporate and government clients to manage Blackberry, Android and iOS devices over their internal networks. Many, however, are skeptical that the software works well on non-BlackBerry operating systems. Introducing a phone powered by Android, the sources say, would silence some of the critics.
Additional Features
The new Android-based product would likely include other trademark BlackBerry features as well. Earlier this year, the firm announced plans to make its security, communications and productivity tools available on iOS, Android and Windows devices.
Is The Competition With Apple Over?
Indeed, BlackBerry may have finally given up on overtaking Apple Inc. (NASDAQ: AAPL) and Google in the smartphone market. CEO John Chen seems content with carving his own niche within the industry.
Image Credit: Public Domain
Posted-In: Android BES12 iOS iPhone john chen ReutersRumors Tech
View Comments and Join the Discussion!