Exclusive: PureFunds CEO Andrew Chanin Talks Investing In Cybersecurity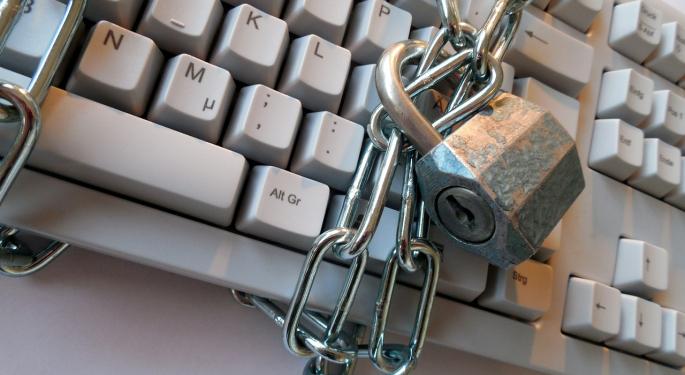 An investor who wants to take a tactical approach to investing in cybersecurity has two options – buy individual stocks or check out a company like PureFunds.
PureFunds offers the only pure-play exchange-traded fund in the cybersecurity sector.
PureFunds CEO Andrew Chanin spoke with Benzinga about the PureFunds ISE Cyber Security ETF (NYSE: HACK) and how it serves the needs of investors interested in that sector.
Related Link: Will Fortinet's Earnings Show What Other Cybersecurity Stocks Will Look Like?
Benzinga: How did the idea for PureFunds come about?
Andrew Chanin: The company was founded in 2010. Before that I worked on the floor of the American Stock Exchange for The Kellogg Group.
I had the opportunity to start an ETF prop trading desk at another firm where one of my partners and I gave a bunch of ETF ideas to issuers. Eventually they said, "Why do you keep giving us your ideas? Why don't you try launching your own?"
Sure enough, in 2012, we launched our PureFunds ISE Junior Silver ETF. In November 2014, we launched our PureFunds ISE Cyber Security ETF.
BZ: What's the overall philosophy of PureFunds?
AC: We're a smaller company, but believe there are key areas in the ETF space that haven't been made accessible.
So, all of our concepts have tended to be first mover ideas.
We began in natural resources and are now making a move into the technology space.
BZ: What makes cybersecurity an attractive standalone investment?
AC: Cybersecurity has been growing regularly since its formation, back with companies like Norton and McAfee.
Although cybersecurity was always a risk – ever since computers came about – recently, entire companies have fallen victim, as well as governments, to massive, costly cyber-attacks.
The U.S. Federal Government spent less than $1 billion on cybersecurity in 2000. For 2015. that number is $15 billion.
BZ: What are some of the holdings in PureFund's cybersecurity ETF?
AC: FireEye is one of the ones many people seem to know. When Sony was breached, (FireEye) was one of the first companies that got a contract from Sony. When Anthem was breached, same thing.
Another company is Check Point. They've been making some smaller strategic acquisitions in the cybersecurity space. Lately they've mentioned that one of the big pushes they're looking at is mobile.
BZ: What about the construction of the cybersecurity ETF makes it unique?
AC: This is the first and only pure-play cybersecurity ETF. We've recently cross-listed it in Mexico as well. It's unique in that it's the first ETF that gives pure-play exposure to the cybersecurity industry.
That's important because people recognized the cybersecurity industry was one poised for growth due to increased spending, increased fear, increased duress.
However, being a growth industry typically comes with high volatility. If you look at some of these names on an individual basis, you can see extreme volatility.
The more volatile an industry is, I almost think, it's even more important to diversify yourself within that industry.
By developing an ETF that allows for diversification of global cybersecurity companies, individuals are getting diversification and lowering their individual company risk.
BZ: How do you select companies to be included in the ETF?
AC: That's done by our index provider, the International Securities Exchange.
Essentially, they build a pool and pull in companies that have revenues derived from cybersecurity businesses.
Within that, they do liquidity screening. One of the goals is to find those companies that are pure-play cybersecurity companies.
You might have a company like Intel, which owns a cybersecurity name; however, as far as a percentage of revenues, cybersecurity is maybe 5 percent of their entire business.
Related Link: 5 Junior Stocks Poised To Swing Higher
BZ: Finally, what does a cross section of your investor base look like?
AC: I don't know the age demographic, but it's a great mix of retail and institutional.
Model portfolio strategists look at it and say, "OK, I've got tech exposure, but I really do like this (cybersecurity) area."
Investors who use a tactical kind of shift in their portfolio find that (ETF) fits for them. An individual who is trying to play different growth sectors finds it difficult and pricy to pick individual stocks.
This is an easy way to get that exposure.
At the time of this writing, Jim Probasco had no position in any mentioned securities.
Image Credit: Public Domain
View Comments and Join the Discussion!
Posted-In: American Stock ExchangeSector ETFs Specialty ETFs Top Stories Exclusives Tech Interview ETFs Best of Benzinga