Could Marijuana Help House Prices?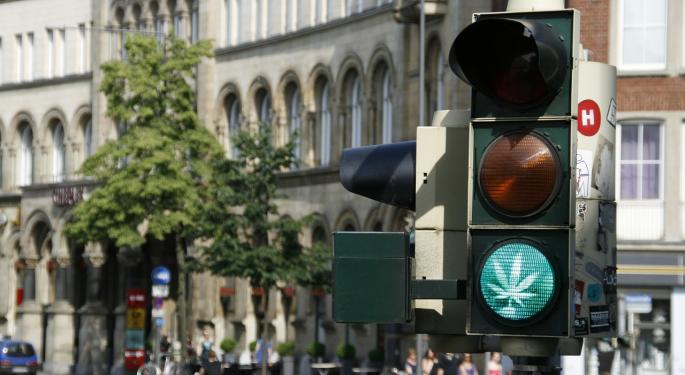 In states where marijuana has been legalized, many homeowners have complained that the opening of pot dispensaries could bring down property values. However, in Colorado, where both medical and recreational marijuana has been legalized, some claim the opposite is true.
New Jobs
In Denver, home prices have risen 10 percent since March 2014, according to the S&P/Case-Shiller Home Price Index. Some say a large part of that rise can be attributed to the marijuana industry.
The new industry has created thousands of jobs across a variety of sectors. Not only are businesses directly linked to pot – like growers and dispensaries – taking on new employees, but security companies, electricians and hotels have all seen an influx of business due to marijuana.
Related Link: Marijuana Industry Blazes The Path For A New Kind Of Lawyer
Access To Marijuana
The rental market in Colorado has also been booming as people from out of state come in looking for access to marijuana. Some families are interested in obtaining medical marijuana to treat a chronic condition, while others are keen to live in Colorado to enjoy the relaxed lifestyle the new laws permit.
Still Some Concern
While the real estate market in Colorado appears to be booming, some warn that it will fizzle as the long-term problems with pot settle in.
For one, laws allowing people to cultivate up to six plants means prospective buyers will need to look for a new set of issues when it comes to home inspections. Buyers will need to check for tampering with the home's electrical systems and mold issues associated with marijuana growing before committing to a new home.
Another concern is increased traffic in neighborhoods where marijuana is being grown. Many people disregard the state's limit of six plants and set up illegal grow houses, which could decrease the value of properties in the area.
Image Credit: Public Domain
Posted-In: marijuana S&P/Case-Shiller Home Price IndexTopics Top Stories Real Estate Best of Benzinga
View Comments and Join the Discussion!