Pre-IPOs Are The New IPOs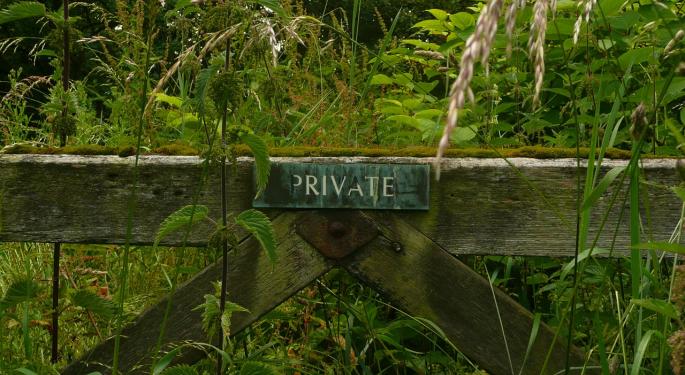 Initial Public Offerings used to represent a unique risk-reward scenario for investors looking to get in on a company's high growth potential once it made its way to major markets.
However, nowadays companies are remaining private longer in hopes of avoiding the potential pitfalls of being in the spotlight; instead, they focus on raising capital through venture capital firms, hedge funds and mutual funds.
This shift in behavior has made it difficult for individual investors to bet on private firms they believe in, as their rapid growth phase often takes place before an IPO happens.
Pre-IPO Funds
To cash in on the changing landscape of IPOs, many firms are investing in pre-IPO business in order to provide high growth options to their investors.
Fidelity's Fidelity® Contrafund® Fund (NASDAQ: FCNTX) invested some $900 million in pre-IPO companies like Uber, Pinterest and Space Exploration Technologies by late April, while Morgan Stanley's Morgan Stanley Institutional Small Company Growth (NASDAQ: MSSGX) put 5 percent of its assets into the pre-IPO market.
Related Link: Report: Jimmy John's Sets Sights On IPO
Risky Business
Many say that the trend toward pre-IPO investment is a risky one. As firms who haven't gone public are not typically required to reveal any of their finances to investors, valuations are usually an approximation.
For that reason, some worry that the ballooning amount of money being poured into tech startups could end with a bubble burst reminiscent of the dot-com collapse in the '90s.
A More Stable Environment
Despite criticism, many investors say the rise in pre-IPO investing has made private firms more responsible when it comes to their balance sheets. While small businesses may not be ready for the public scrutiny that an IPO would attract, many are required to provide quarterly projections to fund managers and field difficult questions about their operations in exchange for large sums of cash.
Image Credit: Public Domain
Posted-In: Fidelity IPO Morgan Stanley pinterestMutual Funds Hedge Funds Top Stories Trading Ideas Best of Benzinga
View Comments and Join the Discussion!