Raytheon Unveils New Cybersecurity Arm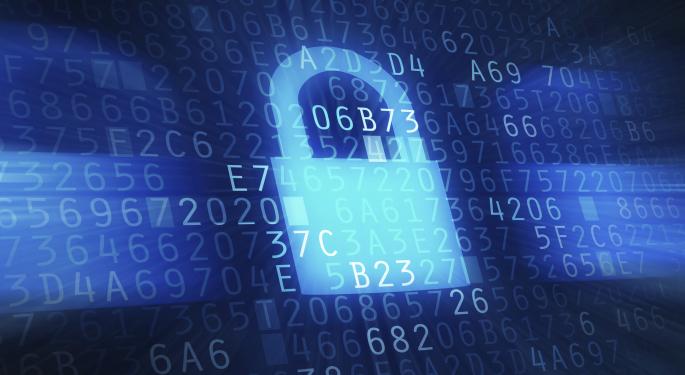 Raytheon Company (NYSE: RTN) appears to be changing up its approach to dealing with cybersecurity.
The firm acquired network security provider Websense Inc in April and announced this week that it had created a joint venture that will utilize the company's technology. The new business, called Raytheon Websense, is expected to bring together Raytheon's expertise in the public sector and Websense's private sector security know-how in order to better protect clients from cyber threats.
Protecting The Interests Of U.S. Firms
Raytheon's joint venture emerged just weeks after the U.S. Department Of Defense announced plans to integrate private companies into the nation's cybersecurity plans. Hacking attacks like last year's Sony Corp (ADR) (NYSE: SNE) data breach highlighted the nation's lack of defense against foreign hackers and exposed an important link between the security of U.S. firms and that of the nation as a whole.
With cybercrime on the rise, many U.S. officials say that protecting public firms' interests is a major part of protecting the nation as a whole.
Related Link: 30 Cybersecurity Stocks In A Dangerous Digital World
The Best Of Both
The Raytheon Websense venture is expected to target insider risks by protecting email security and detecting malware using Websense's Triton platform. Triton was a major reason for Raytheon's acquisition as the platform is said to complement the defense contractor's existing cybersecurity products.
Two Worlds Collide
Raytheon Websense represents what most expect to be a growing trend of public and private collaboration in the defense sector. While big name contractors have a great deal of experience working with the government, private companies offer a more creative, innovative approach to problem solving that is often stifled by red tape in the public sector.
In an effort to keep up with the fast-changing world of cyber defense, government contractors are likely to continue reaching out to smaller, private firms in order to boost their offerings.
Posted-In: Cybersecurity Raytheon WebsenseTech Best of Benzinga
View Comments and Join the Discussion!