How Will Apple's Streaming Music Service Compare?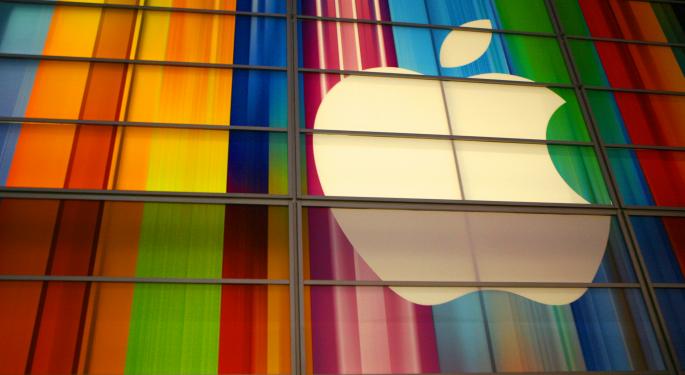 Music streaming is growing increasingly more popular as more and more people turn to the Internet for entertainment services. With industry leaders like Spotify AG already boasting 12.5 million loyal users and new entrants like Jay-Z's Tidal making small waves among artists, many wonder just how Apple Inc.'s (NASDAQ: AAPL) upcoming streaming service will fare.
Downloads Decline
Apple has been an industry leader for music sales since revolutionizing the way albums were sold by allowing users to download and purchase individual songs; but with the number of purchases on the decline, the company is looking to reaffirm its place as a music provider by offering a streaming service. Apple's streaming initiative is expected to be outlined at next week's developers' conference, but speculation about how the service will stack up against competitors is already swirling.
Related Link: Is Apple Really Trying To Stop Spotify From Streaming Free Music?
Star Power
Apple recently acquired Beats Music for $3 billion in a move most believed was the beginning of the company's foray into streaming. Run by music mogul Dr. Dre and producer and executive Jimmy Iovine, Beats gives Apple a Rolodex of important connections in the music industry. Companies like Spotify have been criticized by performers who say its cheap rates take away from the artistic value of their songs. Some musicians like Taylor Swift have even refused to allow their music to be offered on Spotify for that reason.
However, Beats isn't the only star-studded streaming service out there. Earlier this year rapper Jay-Z purchased Aspiro, a Swedish streaming service, which he turned into an artist-friendly streaming business called TIDALHiFi.
Related Link: Jay Z Freestyles At Tidal Concert; Disses Apple, Nike, Spotify & YouTube
A Big Name
One thing Apple certainly has going for itself is its name. The company has become synonymous for making consumers happy, so the streaming service is expected to offer users a few new perks that competitors haven't thought of. But Apple won't be the only name consumers recognize when it comes to selecting a streaming service.
Pandora Media Inc. (NYSE: P) and Spotify have carved out a niche in the industry as the only companies who focus all of its efforts on streaming. Google Inc (NASDAQ: GOOG) is also expected to launch its own streaming service called Music Key later in the year as well.
Trouble Ahead
This will not be Apple's first foray into the music space; the company has an iTunes Radio feature that was designed to compete with Pandora, but failed to gain traction upon its release. Despite that, the streaming service should enter the market with gusto, buoyed by Apple's famously effective marketing campaigns.
View Comments and Join the Discussion!
Posted-In: Beats Music iTunes Music Key Spotify TidalTech Best of Benzinga