Does Vox Media Have Any True Peers?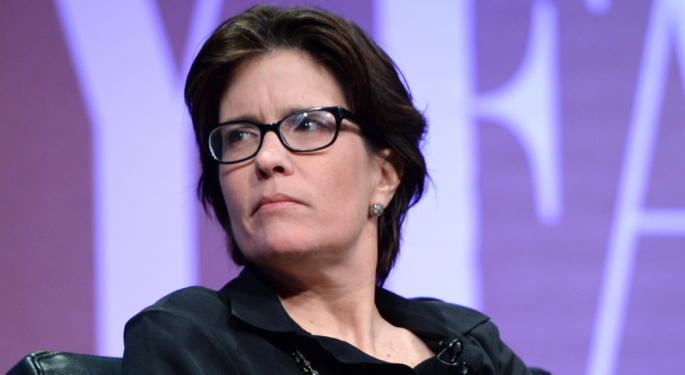 On Tuesday, Vox Media announced that it will be acquiring news website Re/code in an all-stock deal.
With the addition of Re/code, Vox now has further increased its presence in the digital media world. While the company is certainly not the largest online news presence, it sports a unique and wide-ranging collection of content.
Vox's Brands
In addition to Re/code, Vox owns SB Nation (sports), The Verge (technology news), Polygon (gaming), Curbed (real estate), Eater (food/dining), Racked (retail/shopping) and its namesake Vox website (general news).
Related Link: Why American Apparel Could Be Good For Day Traders
According to analytics firm comScore Inc, Vox's sites have seen 35 percent growth in traffic in the past nine months and had 53.3 unique visitors in March 2015. That number of visitors is in the same league as the The New York Times Co (NYSE: NYT) (59.1 million), but is well short of competitor BuzzFeed's 77.9 million March visitors.
Media M&A
The buyout of Re/code is just the latest move in a flurry of recent activity in the digital media space.
In March, Silicon Valley news site Gigaom announced that it would be shutting down due to financial troubles. Earlier this week, the company announced it would be re-launching in August after it was acquired by start-up Knowingly Corp.
News site Circa has also been seeking a buyer, but talks with companies like Twitter Inc (NYSE: TWTR) have fallen through.
Valuations
In 2013, a round of Series D fundraising valued Vox at more than $200 million. The New York Times, a public company, has a current market cap of $2.3 billion.
Recent fundraising efforts have valued Business Insider at nearly the same $200 million pricetag as Vox's 2013 fundraising round.
Refinery29 reportedly earned a $240 million valuation from its recent fundraising round.
At least from a valuation standpoint, the latter two competitors might be the closest peers to Vox Media going forward.
Posted-In: Vox Media Vox peers Vox recode deal Vox trafficTech Best of Benzinga
View Comments and Join the Discussion!