Did The Next iPhone Just Accidentally Leak?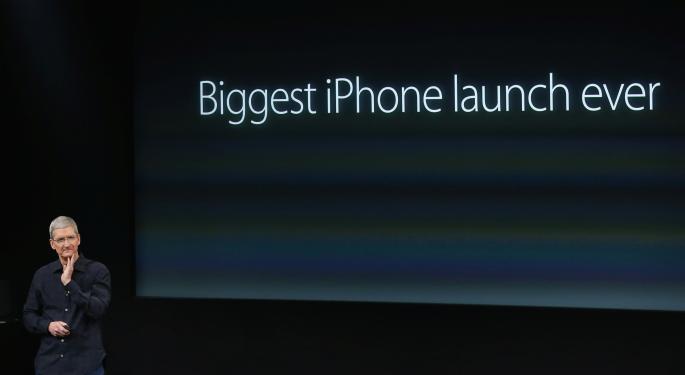 There might be good news on the way for iPhone users who prefer phones with smaller screens. A webpage for Apple Inc. (NASDAQ: AAPL)'s new iPhone Lightning dock was the center of discussion on Reddit on Thursday because the page could contain a photo of an unreleased iPhone model.
The Controversy
The device in question appears to be a colorful iPhone 5c device. However, the pictured device clearly seems to have a Touch ID sensor, a feature that was not available for 5c devices.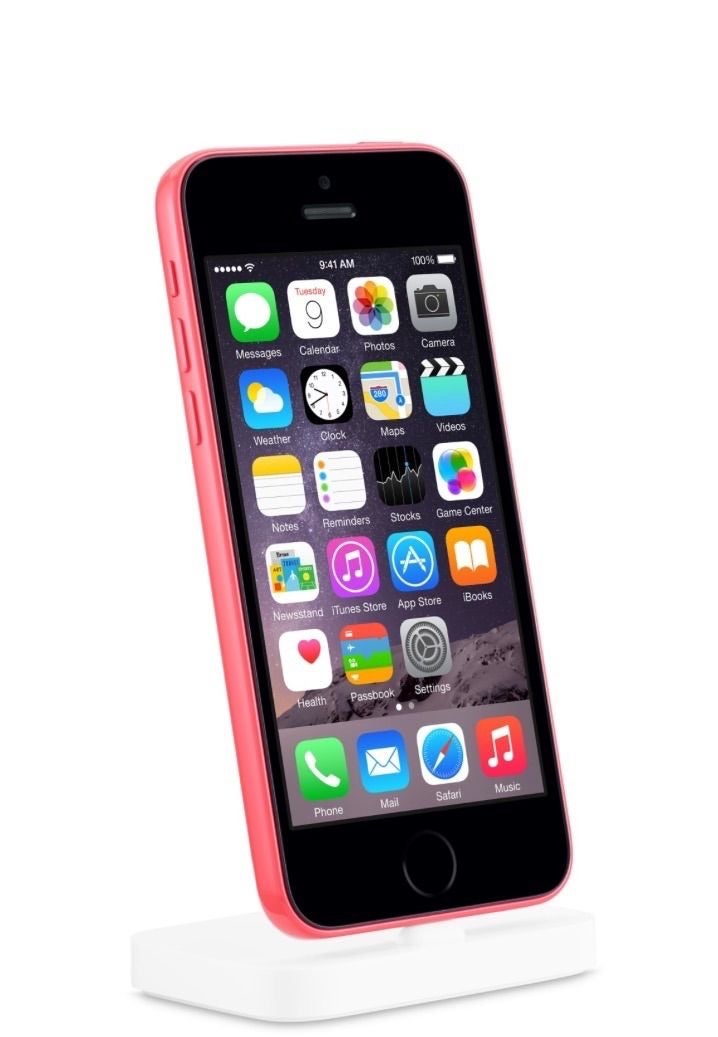 Others argue that the mystery device also has thinner side bezels than the 5c, but the Touch ID sensor is clearly pictured.
Related Link: Apple Alert: Way More People Want The Watch Now Than They Did 2 Months Ago
Photoshop Job?
The biggest question surrounding the device is whether Apple leaked a picture of an unreleased iPhone model or whether it simply innocently updated the look of the 5c model via Photoshop to give the device a more modern look.
Reddit users claim that Apple has made similar Photoshop-alterations on its site in the past, adding a Touch ID to the iPad mini 2.
Screen Size Debate
Prior to the release of the iPhone 6, Apple fans had been demanding larger screens from the company for years. The release of the iPhone 6 and iPhone 6 Plus finally gave iPhone users a choice of larger displays, measuring in at 4.7 inches and 5.5 inches respectively. In comparison, the iPhone 5s has only a 4.0 inch screen.
While many users were excited about the larger screens, others complained about the bulkiness and flimsiness of the new devices. If the leaked iPhone turns out to be more than just a photo retouch, iPhone users who believe that smaller is better could soon be getting a small-screen comeback.
Posted-In: Apple iPhone leak Next iPhoneNews Rumors Tech Best of Benzinga
View Comments and Join the Discussion!