GoPro CEO: We're Testing 'Alpha' Video Editing Platform, Coming Transformation Like 'iPod Before And After iTunes'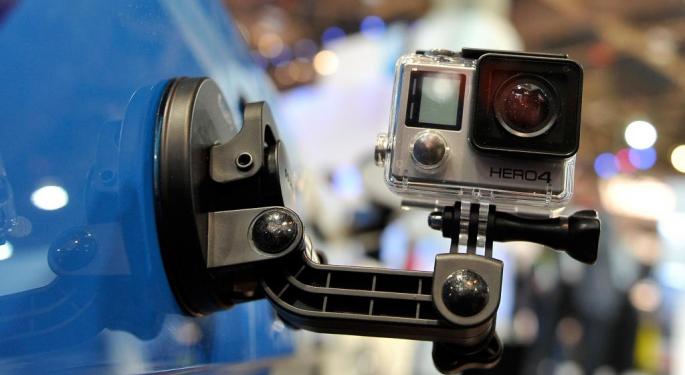 GoPro Inc (NASDAQ: GPRO) was on the move Wednesday following its presentation at the JP Morgan Global Technology, Media And Telecom Conference. Founder and CEO Nick Woodman took the stage to discuss the company's content strategy.
Here are 11 things he said:
"For me, the most exciting thing about the last four quarters is delivering on the vision, and what we shared with everyone, and what we thought we could accomplish...it's exceeded our expectations. It's a viral model, and the GoPro movement is alive and well, and it's got legs."
"The other thing I'm mostly excited about is the incredible talent we've attracted since the IPO."
"Just as the GoPro movement from a content perspective is snowballing, so is the [quality] of the team we're building."
"First and foremost, we see ourselves as a content-enabling business, and capture -- the hardware -- is just the beginning of enabling great content."
"For GoPro to really realize its real potential -- and frankly to deliver its promise to consumers in the first place -- we have to continue to develop and evolve from begin a hardware capture business, to also deliver on the content managing/editing/sharing, which is all software base."
"We're still in development of it...our iTunes if you will. I'm happy to say if everybody at GoPro is very happily testing an alpha now, of that software. I've got it here on my phone, which I can give you guys a little bit of a glimpse of."
"The beauty of it is: I never had to touch an SD card, I never had to use a cable...the content just auto-magically made it up to the cloud and is accessible through the GoPro app."
"This is hugely engrossing, and it's working...it's fabulous. The future is coming closer and closer...we're very close to realizing that experience that we're promising people."
"As you're watching, you can highlight moments, and you'll be able to do light edits, add music, have short form content you can finally share and not have it on your SD card."
"I can't share with you the launch date, but I can reiterate: This is one of the most important areas of focus for us as a business. We've been hiring aggressively in this area, are spending in both software and media...up 125% year over year."
"I think it's going to be a bit like the iPod before and after iTunes...content is only worth its salt if you can share it. We're only getting our customers halfway there. There's a before and after effect, the after is going to be very exciting. One would expect that since GoPro is succeeding based on the quality and quantity of content our customers share...I would expect the whole GoPro movement and resulting business to scale accordingly."
Posted-In: GoPro alpha Nick Woodman Video editingNews Events Tech Best of Benzinga
View Comments and Join the Discussion!