NAPCO Security Technologies CEO Says There's A Paradigm Shift Going On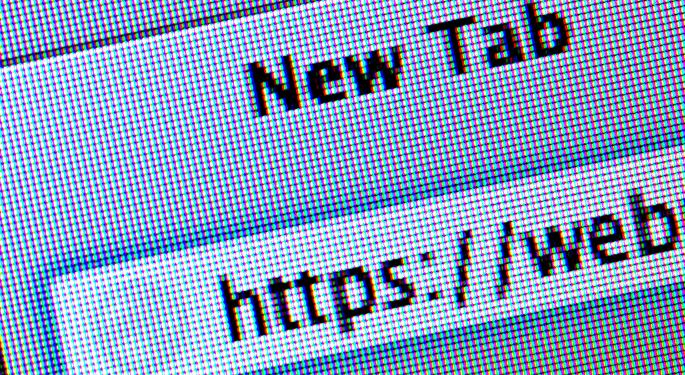 "In today's world, safety and protection are tantamount to the top priorities of life," NAPCO Security Technologies, Inc. (NASDAQ: NSSC) CEO, Richard Soloway told Benzinga.
In part one of a two-part interview, Soloway, along with NAPCO SVP of operations and finance, Kevin Buchel, discuss the unique position NAPCO holds in a changing security environment.
Related: NAPCO Announces Results for Third Quarter & Nine Months Ended March 31, 2015
BENZINGA: What is NAPCO Security Technologies?
Richard Soloway: NAPCO is a designer manufacturer of security systems equipment, software and hardware that we sell through a network of security dealers.
We're unique in the fact that we have three verticals in our business. No other company in the country has these three verticals.
BEN: What are they?
RS: We manufacture alarms and connectivity products, like the connect-at-home type of things that consumers can actually interrogate their alarm, turn on and off, energy management lighting and everything electronic in the house.
In addition, we have two locking divisions, which manufacture architectural locking, school lockdown products, hospital locking products, institution, mental institution locking products, all types of locking products, both cosmetically and electronic.
Finally, we have an access control division that manufactures enterprise access control for big companies like Intel, Coca Cola and General Dynamics.
Each of these divisions has its own sales force and markets under its brands to a network of more than 10,000 security dealers, integrators, locksmiths and contractors.
BEN: How is the security landscape changing?
RS: There's a unique paradigm shift going on right now.
The traditional way of communicating radio alarms was on a 2G network. That's being taken down as we speak and dealers are jumping over to 3G, 4G communications radios, which we manufacture.
You also have this whole revolution of home connectivity, where everything is controlled on your smartphone. We make a whole line of home connectivity products, which are added to our security system products.
Finally, there's a product shift going on with us. For all the years we've been in business, we manufactured all the hardware and software the dealers needed, but never got recurring revenue before. That's changing.
BEN: How so?
RS: With the advent of smartphones, apps, radio connectivity being the primary future for communicating alarms, dealers now depend on us to be the control station, to take the signals and control them for them.
We charge for our radio service, every month, for every radio they put on. Never got that before.
It's really establishing a nice bedrock for us of growth, and we expect it's going to help us with the lumpiness of our orders.
BEN: What do you mean by 'lumpiness?'
Kevin Buchel: We're in the fourth quarter of fiscal 2015. Our fourth is our biggest quarter. It's the selling season quarter. Last year's Q4, we did $21.5 million. The growth margin shot up to 38.5 percent.
We have to have four fourth quarters, so to speak. We gotta do this every quarter. Then we're going to get tremendous leverage every quarter. Not just one quarter. We believe we have the products to get us those four fourth quarters.
RS: We make money. We've always made money. We believe the stock is very valuable.
We initiated a 1 million-share buyback program where we're about 40 percent through right now.
In addition, we're going to show you about the margin expansion, which is tremendous, as we get to the $20 million per quarter number.
BEN: Can one of you elaborate on that?
KB: We get leverage in our business once the quarterly revenue reaches or exceeds $20 million.
The reason we get that is that we have a manufacturing facility in the Dominican Republic working at 80 percent capacity of one shift. We have the facility in place, the machinery in place, supervision in place. By just adding more workers, we get overhead absorption leverage.
The gross margin starts to go way up. We have proof of that in our last two fiscal years.
Related: Does The Apple Watch Have Security Issues?
BEN: Assuming the sought for leverage kicks in, what are the targets?
KB: We believe by fiscal 2017 that we will be running at a $100 million run rate. We believe the recurring revenue, which today is several million, will be 10 million by then.
If we get all that, our growth margins will be 41 percent and our earnings per share will hit a dollar per share.
It's very powerful and it all starts from the leverage from the factory and the recurring revenue, both.
Coming soon in part two: CEO Soloway and SVP Buchel discuss NAPCO's lineup of security products and services designed to help the company reach its goals.
At the time of this writing, Jim Probasco had no position in any mentioned securities.
View Comments and Join the Discussion!
Posted-In: Coca-cola general dynamics Inc. Intel Ken BuchelOpinion Exclusives Interview Best of Benzinga