Vipshop Responds To Recent Short-Sellers Allegations, Shares Move Higher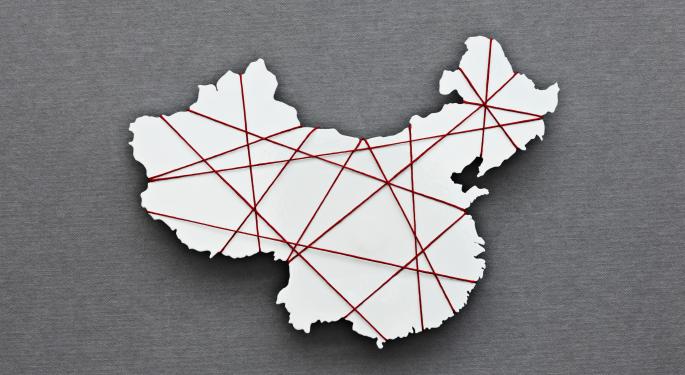 Mithra Forensic Research on Monday published a report on Seeking Alpha that claimed Vipshop Holdings Ltd (NYSE: VIPS) has manipulated sales, receivables, profit and other asset accounts.
"China's leading discount ecommerce retailer has been flagged as possible manipulator by reliable forensic accounting quant models," Mithra Forensic Research wrote in their report. "Our qualitative analysis of the company's financials also reveals possible improper GAAP accounting and financial anomalies that suggest that the quant models are indeed correct. In our opinion, Vipshop may have grown its 2014 gross profit by $573M by possibly diverting funds to related parties to be used to transact fake sales."
On Wednesday, Vipshop responded in a press release, noting that the allegations are "unfounded and contain numerous errors, unsupported speculation, and a general misunderstanding of the Company's business model."
Vipshop refuted the allegations' five main points which proved to have been sufficient to regain the trust of investors. Shares were trading higher by nearly 4 percent late Wednesday morning.
Revenue Recognition
"As disclosed and elaborated in the Company's annual report on Form 20-F for the fiscal year of 2014 (the "2014 Form 20-F"), the Company appropriately records its revenue on a gross basis where the ownerships, risks and rewards of these inventories have been fully transferred to the Company after it takes ownership upon deliveries to its warehouses, any loss related to damages to these inventories after the Company receives them from vendors are absorbed by the Company, and it reports these inventories on the Company's balance sheets as its assets."
Inventory Accounting
"The Company's inventory is reported at the lower of cost or market, and the Company's cost of inventory is determined using the "weighted-average cost" method. The Company believes this approach is appropriate given the nature of its business and its arrangements with its vendors. During the periods reported, the Company has full ownership on inventories that are recorded on the balance sheet."
Other Receivables
"The breakdown of "Other Receivables" has been clearly disclosed in note 5 to the Company's consolidated financial statements for the year ended December 31, 2014 included in the 2014 Form 20-F, and the increase was mainly due to the increase of deposits and VAT receivables. In addition, as disclosed in note 4 to the Company's consolidated financial statements for the year ended December 31, 2014, other trade receivables in the amount of US$18.3 million relates to lending to some of the Company's suppliers who are not related parties."
Capital Expenditures
"As reported in the Company's public disclosures, the Company's CAPEX amounted to US$12.4 million, US$22.2 million, and US$256.0 million in the years ended December 31, 2012, 2013 and 2014, respectively. In 2014, the Company's CAPEX increased significantly largely because of the Company's expansion of its warehouses and other logistical infrastructure, the details of which have been disclosed in the Company's 2014 Form 20-F. This expansion is aimed to lower costs associated with logistics and property leasing in the long term."
Cash Flow
"As disclosed in its 2014 Form 20-F, the Company's net cash from operating activities amounted to US$505.7 million in 2014, which was primarily attributable to a net income of US$122.8 million, adjusted for non-cash expenses in an aggregate amount of US$382.9 million consisting primarily of share-based compensation expenses, inventory write-downs, amortization of intangible assets and changes in operating assets and liabilities."
Posted-In: China eCommerce Mithra Forensic Research Seeking Alpha VipshopNews Short Sellers Movers Best of Benzinga
View Comments and Join the Discussion!