SALT 2015: Boom, Bust Or What? Economists Discuss World Markets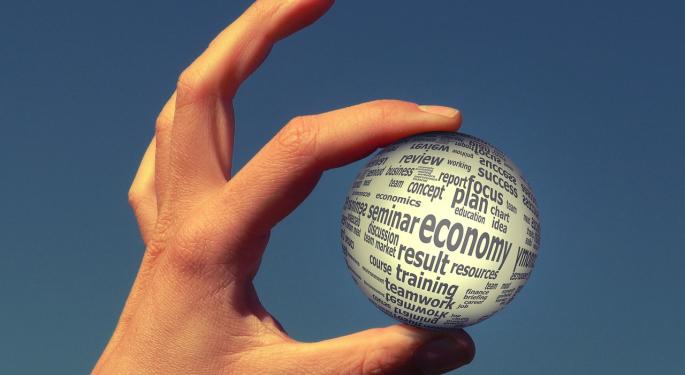 Is the market heading for a boom, a bust or something else entirely?
Friday's first panel at the 2015 SALT conference consisted of economists from all over the world. Matthew Bishop, globalization editor for the Economist, served as the panel moderator. Panelists included Jose Luis Daza, founder and CIO of QFR Capital Management; Julia Gillard, Australian Prime Minister from 2010 to 2013; Paul Mortimer-Lee, head of market economics and chief economist for BNP Paribas and Larry Summers, former director of National Economic Council for President Obama.
The panel largely discussed geopolitical events in Greece, Britain and Asia, but typically would bring back their statements to reflect choices made in the United States.
Greece
Regarding Greece, Paul Mortimer-Lee stated that "Ultimately, Greece will stay. They're making progress."
Related Link: SALT 2015: Top Investment Ideas From Bass, Burbank, Chanos & Cooperman
Great Britain has a more profound impact, and Larry Summers spoke frankly, "I think it's a terrible thing if Britain leaves. The European Union would lose a counterweight to Germany, and it will create a sharp break in euro relations. Bright will be an island nation, truly on its own, if it leaves."
Beyond The EU
Composed and articulate Julia Gillard brought a Far East perspective to the conversation, "I'm optimize [about China]. I think the management structures are such that they will find their way through, with a moderation of growth."
She voiced concerns over the tension between Japan and Korea and China's aggression towards Japan and in the South China Sea. The concern isn't whether or not the tension will lead to war, but how "underlying strategic tensions will play out in the medium term."
Paul Mortimer-Lee was asked about dealing with downside Chinese risk. He said, "[China] needs to reorient the economy to avoid deflationary pressures," stating that current volume of imports shows the economy weakening. He continued, "A strong dollar is bad for commodity prices in general and leads to more restrictive monetary policies in a lot of countries, specifically Latin America."
Strength Of The USD
Discussion of a strong dollar lead to a monologue of Larry Summers secular stagnation argument. "We have huge softness in the labor markets, confirmed by the most recent data. Secular stagnation is not that you couldn't have growth or tightening conditions, but it's that you have a continual challenge recognizing growth. Handling this problem with monetary policy only is a challenge."
Related Link: SALT 2015: From Washington To Wall Street
Summers continued, pointing out how far the U.S. has come in the last seven years, "We have passed the most comprehensive financial reform in the last sixty years. Our attitudes towards gay rights has been completely transformed and that's not stopping."
He concluded, "Our society is uniquely resilient. I would worry about a future when no one is complaining in Washington that we aren't able to respond. I would worry when no one is complaining."
Julia Gillard responded by pointing out that the image of the United States from within might be that of might, but it is very important that the country recognizes that its response to situations has ripple effects in the foreign world. "When we see a government shut down because a budget can't be passed, we take it to heart," Gillard responded.
Looking Ahead
The world will be full of challenges and surprises in the next twelve months. Most importantly, the United States needs to be critical of its image abroad as much as it is worried about its internal image. The next twelve months will present a number of challenges, positive and negative, and the world needs to be prepared.
Image Credit: Public Domain
View Comments and Join the Discussion!
Posted-In: BNP Paribas Jose Luis Daza Julia Gillard Larry Summers Matthew BishopNews Short Sellers Events Best of Benzinga