Reddit Takes On Google With New Video Division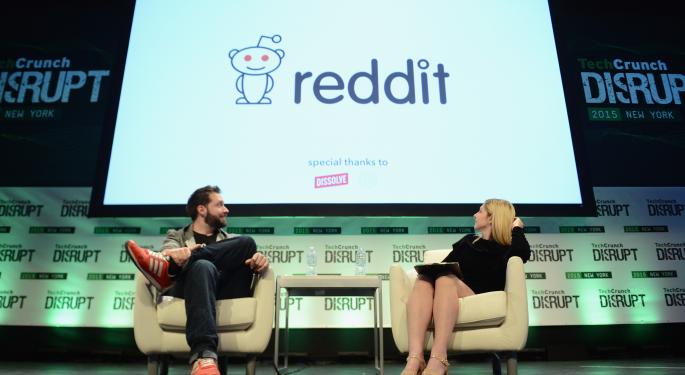 Online social phenomenon Reddit, which is known mostly for hosting third-party articles, images and videos from around the web, announced today that it is launching its own video division.
The new division may be the next step in the company's recent attempts to branch into the creation of more original content.
Reddit Originals
Reddit has recently started dipping its toes into the world of original content. In addition to a podcast and newsletter, Reddit has also been tinkering with original video content, including its decision to turn the popular subreddit "Explain Like I'm Five" into a series.
"Reddit's mission is to connect people across the world through authentic conversations, collaboration and community," co-founder Alexis Ohanian explains. "Video is an amazing storytelling medium, and there's no better wellspring of original stories than Reddit."
Bare-bones Operation
Up to this point, Reddit has been a relatively small company running a fairly simple operation: elevate popular content from around the web without the cost of generating any new content. In fact, Reddit users themselves generate much of the entertaining content on the site.
Incredibly, the bare-bones business model has created a product that draws 170 million monthly visitors and over 6 billion monthly page views.
Taking The Next Step
Reddit may now have finally reached the point in its growth cycle where it will be shifting its focus from popularity to monetization. In late 2014, the company may have begun laying the groundwork for this transition by raising $50 million and shuffling top management within the company.
Fierce Competition
If the creation of a video division is the next major step for Reddit, it will be entering a fiercely competitive marketplace. Google Inc's (NASDAQ: GOOGL) (NASDAQ: GOOG) YouTube is the gold standard when it comes to streaming video content, but names like Hulu, IAC/InterActiveCorp's (NASDAQ: IACI) Vimeo, and Vessel are all fighting for market share.
As if those companies weren't enough bad news for Reddit, social media juggernauts Facebook Inc (NASDAQ: FB) and Twitter Inc (NYSE: TWTR) have both recently made efforts to up the video content on their respective sites as well.
Posted-In: Reddit YouTubeTop Stories Tech Best of Benzinga
View Comments and Join the Discussion!