Charities Are Turning To Bitcoin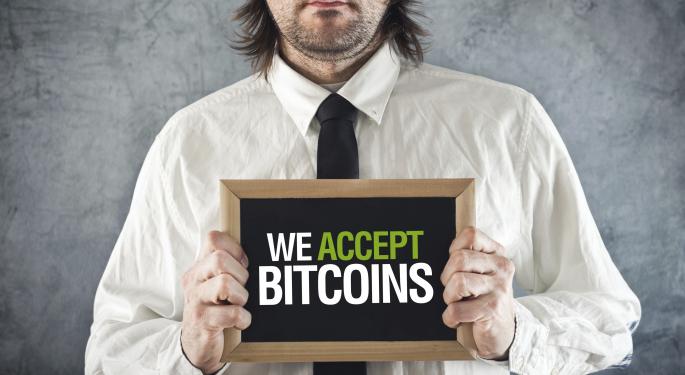 A black cloud of skepticism has hung over bitcoin for the past year after several high-profile cases made the cryptocurrency out to be a criminal tool used for illicit purchases and scamming.
However, as more and more merchants begin to adopt the cryptocurrency, many expect that it is heading toward mainstream adoption. With that in mind, several charities have opened their minds, and bank accounts, to accepting bitcoin.
The Benefit Of Bitcoin
Many charities like Save the Children, the American Red Cross, and Greenpeace have started accepting bitcoin donations. For them, it opens up a new market of donors who otherwise may not have given as much or even at all.
Because bitcoin's transaction fees are much lower than those of credit and debit cards, donors can be sure that the charity is receiving the maximum benefit.
Payments processor BitPay is a popular choice for charitable organizations as the company doesn't charge any merchant fee for non-profits and gives 100 percent of the donation to the charity.
A New Image
Some charities are hoping that bitcoin will revamp their images. By accepting bitcoin, charities are able to expose themselves to new, often younger, audiences and make their cause more accessible.
For the moment, bitcoin donations typically make up only a small fraction of what charities bring in; but for many, establishing a bitcoin based donation option is important to propel the organization into the future.
Related Link: Orange: The Latest Company To See Benefit In Blockchain
Better For Donors
Charities aren't the only ones who benefit from bitcoin donations. Many donors have found bitcoin to be an effective way to receive the maximum tax benefit for a charitable contribution.
Because bitcoin is taxed as property instead of currency, donors can give bitcoins that have appreciated in value without paying capital gains taxes.
The laws are similar to those governing the donation of stocks, making it a great way to make the most of tax deductions.
View Comments and Join the Discussion!
Posted-In: American Red Cross Bitcoin Greenpeace Save The ChildrenCryptocurrency Top Stories Tech Best of Benzinga