Coming This Summer To A Pump Near You: Cheapest Gasoline Since 2005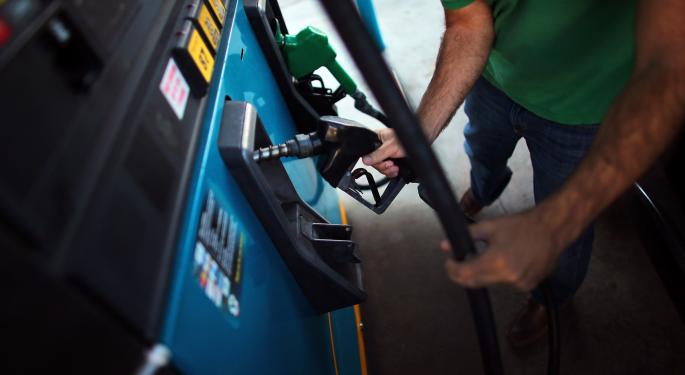 GasBuddy.com has projected that this summer's gasoline prices will be the lowest in a decade.
Just how low prices will go depends on who is doing the forecasting and perhaps even on what happens with sanctions against Iran.
Dueling Forecasts
A recent projection from the Energy Information Administration (EIA) indicated U.S. summer gasoline prices would center on $2.45/gallon.
GasBuddy has put the price a dime lower at $2.35. Either way, the summer of 2015 will likely see gasoline prices the lowest they have been in 10 years.
Beat The Spread With The App
According to GasBuddy senior petroleum analyst, Gregg Laskoski, knowing gas prices will be the lowest in a decade is good. Getting the best price where you happen to be is even better.
"For consumers intent on saving the most no matter what part of the country they may be visiting," Laskoski said, "we suggest downloading GasBuddy's free app because the average 'spread' (the gap between the highest five percent and lowest five percent of gas prices) by state still averages out to 45 cents daily."
Summer Getaways On The Cheap
Speaking about the overall effect of lower gas prices, Patrick DeHaan, another senior petroleum analyst with GasBuddy said, "That means more Americans can afford to pack up and go enjoy a summer getaway because the cost of getting there will likely be the lowest since 2005."
DeHaan added, "The latest data from the EIA showed the largest week-to-week buildup of crude oil (10.9 million barrels) since March 2001 and that underscores the downward pressure on fuel prices."
Related Link: Shell CEO: Here's Why We're Acquiring BG Group
The Iranian Question
According to DeHaan, eventually there could even be more good news on the horizon. While expressing concern about how an agreement to roll back sanctions against Iran might "destabilize the region," DeHaan said the initial impact would likely be positive.
"It still appears a solid agreement … is some time away," he told Benzinga, "but in the meanwhile, the market appears to have come to believe that it's only time. Once a solid deal is in place that rolls back sanctions, oil prices will see significant downward pressure."
At the time of this writing, Jim Probasco had no position in any mentioned securities.
View Comments and Join the Discussion!
Posted-In: Benzinga EIA GasBuddy IranTravel Top Stories Economics General Best of Benzinga