Will GoDaddy's IPO Be As Flashy As Its Super Bowl Ads?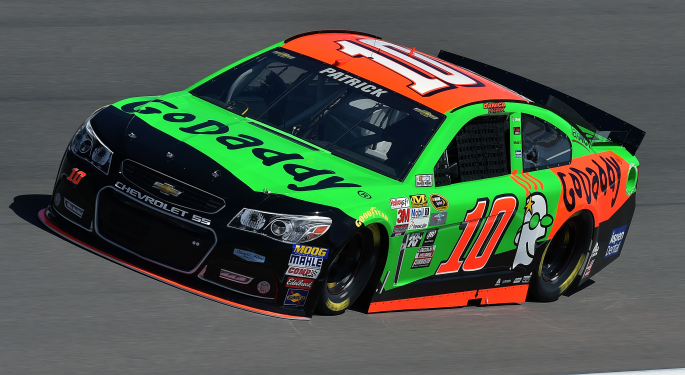 Heading into the Easter holiday week, IPOs include two holdovers, a digital printer, and the well-known web solutions provider, GoDaddy Inc (NYSE: GDDY).
Well known for its sexy Super Bowl Ads, GoDaddy is the world leader in the domain marketplace offering domain registration, hosting and security tools to 13 million customers, mainly individuals, small businesses, and web designers. It manages one fifth of the world's internet domains.
The company's model is built around offering discount web services with high quality customer support. GoDaddy's market cap of $2.7 billion plans a $396 million offering of 22 million shares priced between $17 to $19. As of Wednesday morning, sources on the NYSE floor are suggesting the IPO could open in the $25.50 to $26 per share range.
It's scheduled to open Wednesday April 1 on the NYSE under the ticker GDDY. The company planned a previous IPO in 2006 but later withdrew as well as planning its second IPO in 2014 to raise $750 and then delaying it.
Financials
Even though the company is identified as the world's largest domain registrar, it still has yet to make a make profit. GoDaddy lost $143 million last year. That's better than the previous two years losses of $199 million in 2013 and $279 million in 2012. The last time the company made money was 2009.
GoDaddy accounting uses bookings rather than revenue, which doesn't take refunds into account. Bookings have increased every year since 2010. In 2013, bookings came in at $1.13 billion compared to 2014's bookings of $1.39 billion.
Although bookings have been growing around 23 percent a year, it could climb higher because according to its S-1, "there are 28 million small businesses and half of them don't have a website." GoDaddy will need the growth as it operates in a high volume, low margin business amid fierce competition. The bulk of GoDaddy's expenses are derived from cost of revenue and technology and development.
The company has a heavy debt load of $1.4 billion in 2014 which is up from $1 billion the previous year. GoDaddy was the participant of a $2.25 billion LBO by KKR and Silver Lake in 2011. A loan was obtained to pay a $350 million dividend to insiders. In the future, this could affect the company's future cash flows in repaying the debt.
Additionally, Moody's gave the company a negative outlook with junk-level Ba3.
Intense Competition
Even though GoDaddy is the market leader when it comes to domains, it isn't the only player in the highly fragmented and competitive space. This has led to GoDaddy's memorable and lewd, but costly advertising campaigns to get the top spot. Aside from its financial condition, this may be the company's biggest obstacle in the near future. Competitors include Wix.com (NASDAQ: WIX), Web.com Group (NASDAQ: WWWW), and Endurance International Group (NASDAQ: EIGI).
WIX and WWWW are both down 29 percent and 49 percent in the previous year while EIGI is up 32 percent. GoDaddy aims to adjust to higher-margin web building services while cautiously managing its large debt load.
Further competition could come from companies Amazon.com, Inc. (NASDAQ: AMZN), Microsoft Corporation (NASDAQ: MSFT), and Google Inc (NASDAQ: GOOG) (NASDAQ: GOOGL), which all provide of web-hosting and cloud-based services, and may look to further diversify their businesses in this space. Recently, Google started testing its own domain registering business as it previously used to offer GoDaddy's service as an alternative for its Google Apps customers.
Conclusion and Pricing Info
Given the company's history of losses and strong competition from peers as well as potential heavyweights, investors have good reason to normally be bearish.
After the IPO, private equity giant KKR will still own a 27.9 percent interest in the company and research from Renaissance Capital shows, "25 LBOs that have undergone an IPO in the previous twelve months have averaged a 2 percent first day pop and 28 percent thereafter."
GoDaddy plans to list on the NYSE under the ticker GDDY with 22 million shares expecting to price between $17 and $19 per share through Morgan Stanley, J.P. Morgan, and Citigroup. Shares open for trading on Wednesday April 1.
Other Offerings For The Week
Wednesday, April 1
Wowo Ltd. (NASDAQ: WOWO): 4.5 million shares expect to price between $9 to $11 through Axiom Capital Management.
Thursday, April 2
Kornit Digital Inc. (NASDAQ: KRNT): 7.1 million shares expect to price between $13 to $15 through Barclays, Citigroup, and William Blair.
Timing Uncertain
Viewray Inc. (NASDAQ: VRAY): 4.0 million shares expect to price between $12 to $14 through Cowen and Stifel.
Posted-In: GoDaddy going public GoDaddy IPO GoDaddy IPO priceNews Previews IPOs Trading Ideas Best of Benzinga
View Comments and Join the Discussion!