Boeing Is Patenting Force Field Technology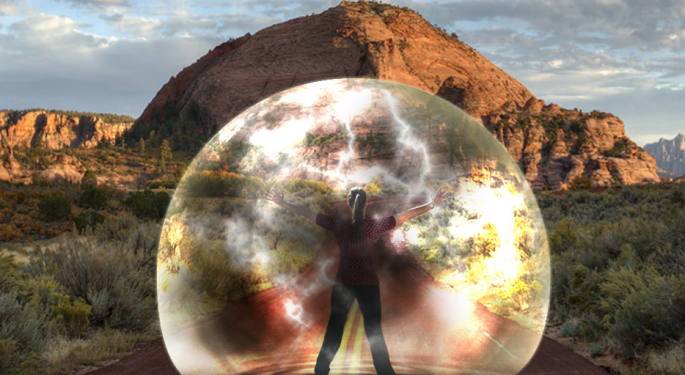 Boeing Co (NYSE: BA) was granted a patent for a "method and system for shockwave attenuation via electromagnetic arc," or what could be described as a force field.
The force field technology detects shockwaves from an explosion and then creates a laser-induced plasma channel by using laser pulses to ionize the air.
The plasma channel can defect or absorb the shockwave and protect a vehicle.
From the patent: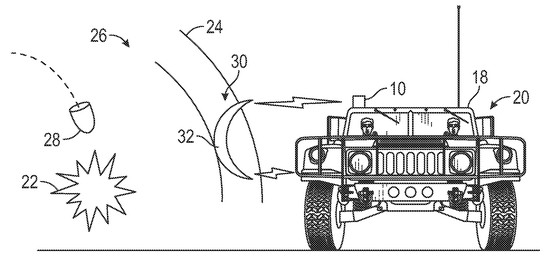 Illustrated above is an explosion (22) from artillerty (28), which then produces shockwaves (26) and the force field (32) protecting the vehicle and its occupants.
According to the patent filing, "The arc generator may create...an electric arc that travels along an electrically conductive path utilizing at least one of high intensity laser pulses, pellets forming a conductive ion trail, sacrificial conductors, projectiles trailing electrical wires, and magnetic induction."
Boeing Co recently traded at $153.30, down 0.78 percent.
Image credit: RyanInc, Flickr
Posted-In: U.S. Patent OfficeNews Events Tech Best of Benzinga
View Comments and Join the Discussion!