Retail Expert Weighs In On Lululemon/VF Corp Rumor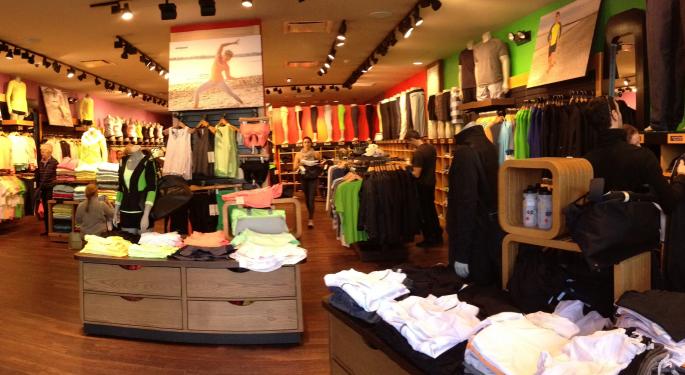 Talented Blonde CEO Kristin Bentz commented on rumors that Lululemon Athletica inc. (NASDAQ: LULU) would be taken over by VF Corp (NYSE: VFC).
There are plenty of other yoga brands that could be acquired, but Lulu is "best in class," according to Bentz, especially as the company transitioned from a yoga-related brand to a lifestyle brand with great technology.
"All of the lines are blurring between technology and fashion" and Lululemon had precise fitting clothes with high-tech fabrics, Bentz told Benzinga.
Bentz said that VF had "all of the big elements in place to bring a brand to 'surge mode' due to economies of scale, great marketing, great merchandising" and had done so with multiple brands.
As far as an acquisition was concerned, Bentz said, "Clearly it would make sense, [Lululemon is] a fantastic company and they have such brand equity and such a loyal consumer base, but I don't think [it's] going anywhere anytime soon, there's no way they would let that happen, not yet...they don't want to be acquired."
Bentz concluded that Lululemon would "take off like a shot" under its current management as it makes its transition to a lifestyle brand.
After spiking up to $66.74 on Thursday morning amid the rumors, Lululemon Athletica recently traded at $65.18, down 0.52 percent.
Image credit: WestportWiki
Kevin Riley and Brianna Valleskey contributed to this report.
Posted-In: Kristin BentzRumors Exclusives Best of Benzinga
View Comments and Join the Discussion!