GasBuddy's Affordable Last-Minute Spring Break Road Trips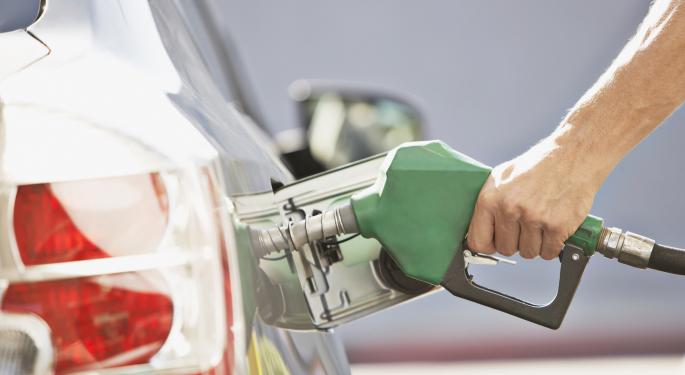 It might not seem like it, but spring break is only weeks away.
To help consumers with their spring break travel plans, GasBuddy, home of a popular community-based gas price comparison app, has compiled a list of affordable road-trips that can be taken for around $200.
In addition, the GasBuddy website features a calculator that can be used to fine-tune any trip, any where in the U.S.
Related Link: GasBuddy: U.S. Motorists Will Save $97 Billion In 2015
Cheap Gas
For those who need further incentive – besides just getting away for a few days – GasBuddy has predicted that this year's springtime gas prices will be the lowest since 2009.
The current national average price for a gallon of gas is $2.33, more than $1.09 cheaper than at the same time last year.
"For over six years, we have been weary of hitting the road with prices pushing $4 a gallon," said GasBuddy petroleum analyst Allison Mac. "Although, prices are ticking back up because of seasonal changes; overall, they are still cheaper than where they were in years past."
Trip Cost Calculator
In addition to the well-known GasBuddy app used by many motorists to find the cheapest gas prices on a daily basis, the GasBuddy website features a Trip Cost Calculator that can be used to find the cheapest stations along a travel route.
The Trip Cost Calculator lets users plug in the make and model of their car plus starting and ending points. With that information, the calculator provides a list of the cheapest stations along the route and provides an estimate of how much the entire trip will cost in gas money.
Selected Spring Break Destinations
Using the Trip Cost Calculator, GasBuddy compiled a list of popular spring break destinations that travelers can drive to (and back) for around $200.
Prices arrived at were based on driving a Ford Explorer (auto, 3.5L, FWD), the best-selling midsize SUV according to Edmunds.com.
Gas prices were those reported as of February 23, 2015.
Focus On Florida
For those in the Midwest and Northeast weary of winter weather and anxious to travel to Florida, the examples below may be of particular interest:
Philadelphia, Pennsylvania to Orlando, Florida ($167 round-trip)
Boston, Massachusetts to Daytona Beach, Florida ($201 round-trip)
Detroit, Michigan to Panama City Beach, Florida ($163 round-trip)
California Dreamin'
Travelers in the Northwest seeking that Southern California sunshine or a little Las Vegas action (and heat) might want to consider one of these options:
Portland, Oregon to Huntington Beach, California ($197 round-trip)
Seattle, Washington to Santa Cruz, California ($168 round-trip)
Denver, Colorado to Las Vegas, Nevada ($120 round-trip)
Hitting The Slopes
Those lucky enough to live where it is warm all year-round might be more interested in hitting the slopes before summer wipes away the snow.
Los Angeles, California to Park City, Utah ($123 round-trip)
San Francisco, California to Jackson Hole, Wyoming ($151 round-trip)
Phoenix, Arizona to Aspen, Colorado ($118 round-trip)
Related Link: Gas Price Year In Review: Lowest Levels In 5 Years
Appalachian Alpine Action
East Coast warm climate dwellers have ski-slope options not far from them as well.
Chapel Hill, North Carolina to Stowe, Vermont ($133 round-trip)
Gainesville, Florida to Lake Placid, New York ($211 round-trip)
Atlanta, Georgia to Bretton Woods, New Hampshire ($194 round-trip)
At the time of this writing, Jim Probasco had no position in any mentioned securities.
View Comments and Join the Discussion!
Posted-In: Allison Mac Edmunds.com Ford GasBuddyTopics Travel Top Stories General Best of Benzinga