Bitcoin Could Make Banking A Possibility In Africa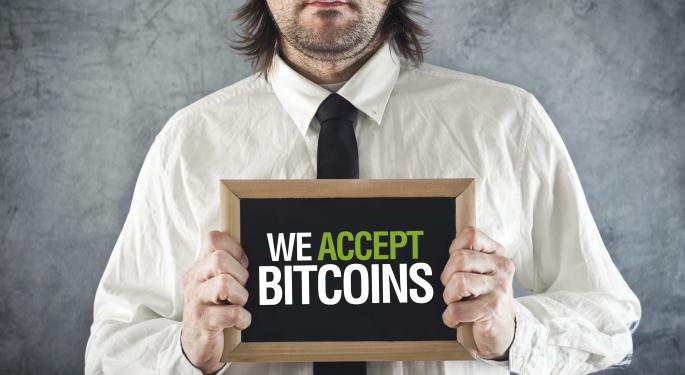 Bitcoin has been the subject of a widespread debate over whether or not cryptocurrencies will catch on and become a viable currency adopted across the world.
While the current user base remains relatively small and confined to the tech crowd, some say bitcoin may find its calling in poor areas where banking is almost non-existent.
Banking Options In Africa Limited
In Africa, the majority of the population does not have a bank account and relies on money transfer operators like Western Union and MoneyGram in order to send and receive cash.
However, the fees for such services are typically around 12 percent; meaning families who are often in dire need of every cent are missing out on a sizable portion of cash because of the service charge.
Blockchain Reduces Service Charges
Enter bitcoin. Supporters for the cryptocurrency say bitcoin's blockchain technology would allow individuals to transfer money to one another with drastically lower service charges and much shorter wait times.
In Ghana, Beam is one business that has already started to make this idea a reality. The company allows people to convert bitcoin that has been sent from abroad into the local currency for just a 3 percent service fee.
The company's founders are also planning "Value Remittances", a service that will give people in other countries the ability to pay Ghanaians' water and electric bills using bitcoin.
Bitcoin Isn't Ready To Service Africa
Although the benefits of using bitcoin in Africa are plentiful, critics say the cryptocurrency hasn't come far enough to be a viable option. Many banks around the world are still wary about using the currency and merchants in Africa have yet to adopt bitcoin as a payment method.
Additionally, a sense of mistrust will likely keep Africans themselves from wanting to use bitcoin and their experience using Western Union or MoneyGram is likely to keep them coming back.
Related Link: New York Weighs Benefits Of Bitcoin Integration
Volatility An Issue
Bill Gates remarked earlier this year that bitcoin wasn't feasible in poor nations. He cited bitcoin's volatility as a reason his own charity isn't looking to use bitcoin, and that the currency alone wouldn't be able to solve global payment challenges.
Gates said poor nations wouldn't benefit from a currency whose value rises and falls so much against the local currency, so for now, bitcoin wouldn't benefit such countries.
View Comments and Join the Discussion!
Posted-In: Beam Bill Gates BitcoinTravel Top Stories Tech General Best of Benzinga