Compuware/BMC Partnership Gives Companies The 'Needle In The Haystack'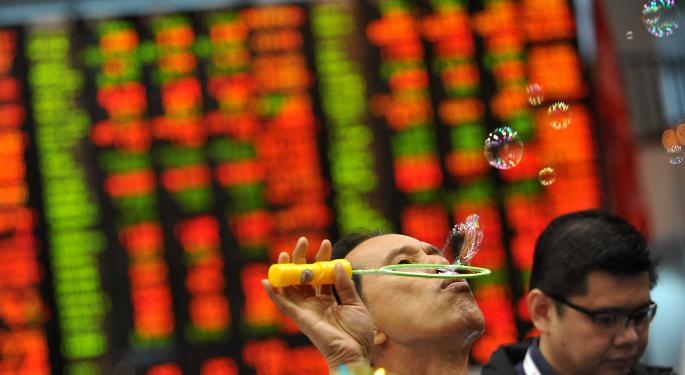 Compuware Corporation and BMC Software, have integrated three software solutions into one package designed to save companies up to 20 percent of the cost of monthly license charge (MLC) costs paid to mainframe providers like International Business Machines Corp. (NYSE: IBM).
Mainframe Costs On The Rise
MLCs and other costs of mainframe operations are going up due, in part, to the "on demand" nature of new workloads brought on by web, mobileand Internet of Things (IoT) applications Compuware CEO Chris O'Malley told Benzinga.
The partnership between Compuware and BMC, he said, make it possible for "customers to smartly manage workloads across the data entry ecosystem."
Bill Miller, president of BMC's Zsolutions and Select Technologies Group, who also spoke with Benzinga, offered a simple illustration of the 'on demand' problem.
"Years ago, how often did you check your bank account?" Miller asked. "Now you check it several times a day."
By The Numbers
According to Miller, the cost of hardware is only about 20 percent of the overall cost of a company's information technology operation.
Personnel and environment (air conditioning, etc.) add another 25 percent, with software costs, including MLCs, comprising the final 45 percent of overall cost.
Related: Compuware's Topaz Software Helps IT Pros Connect Mobile And Mainframe
MLC-based software costs alone consume up to 30 percent of mainframe budgets.
Compuware Plus BMC Equals A Three Part Solution
BMC's Cost Analyzer, Miller said, "Allows customer to look at how monthly charges are constructed and to model changes. They can see 'automagically' the impact on the bottom line if they make those changes."
A second tool, Mainview, "Let's customers monitor their mainframe environment and provides alerts as needed."
The final piece, Compuware's Strobe, according to O'Malley, "Allows customers to effectively fill into the applications themselves and figure out how to optimize them to consume fewer resources."
One of the most important advantages, O'Malley said, is the ability to learn about inefficiencies ahead of time instead of "after the bill arrives."
Related: Compuware's Chris O'Malley On The Company's New 'Startup Mentality'
Simplicity And Focus
By automating about 80 percent of the modeling of solutions, the Compuware/BMC solution provides both simplicity and focus, Miller said.
"Basically," he said, "these tools give them (customers) a finite area to focus on versus shooting in the dark."
"We are giving them the needle in the haystack," O'Malley said. "Of all the things you could do to get costs down, we are eliminating those needles for you."
Moreover, according to Miller, the Compuware/BMC solution translates mainframe cost management to a language today's increasingly younger workforce understands.
"Customers are facing the loss of their most skilled and experienced mainframe staff at the same time as the opportunities and challenges of mainframe ownership are on the rise," added O'Malley.
At the time of this writing, Jim Probasco had no position in any mentioned securities.
Posted-In: Benzinga bmc software Chris O'Malley compuware corporation International Business MachinesCorporation mobileNews Best of Benzinga
View Comments and Join the Discussion!