Ballard Power Systems Shares Soar On Volkswagen Patent Deal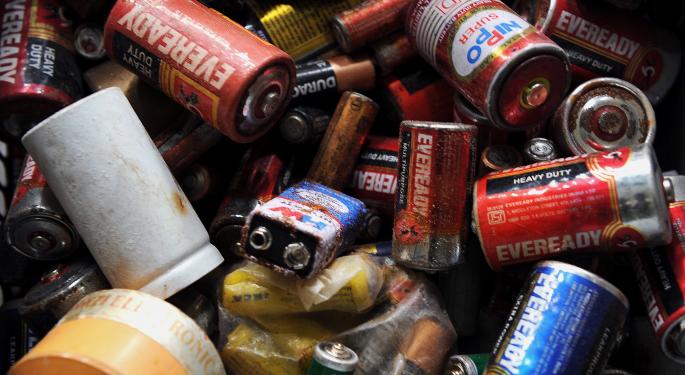 Ballard Power Systems Inc. (USA) (NASDAQ: BLDP) signed an $80 million deal to sell a fuel-cell patent portfolio to Volkswagen AG (ADR) (OTC: VLKAY).
British Columbia-based Ballard shares gained nearly 48 percent Wednesday, changing hands recently at $2.49 a share.
Ballard said the deal also includes a two-year extension of an existing engineering services contract with Volkswagen.
Ballard will get $50 million for the automotive-related portion of fuel cell patents that Ballard acquired in April from United Technologies Corporation (NYSE: UTX) for $2 million plus 5.1 million Ballard shares.
The portfolio included 800 patents related to automotive as well as stationary fuel-cell technology.
UTC retained a license to use the patents in its existing businesses and a royalty on Ballard's future licensing income generated from the portfolio.
Ballard, in its deal with Volkswagen Wednesday, will retain a royalty-free license on patents transferred to Volkswagen Group in bus and non-automotive applications.
The Volkswagen transaction also includes a two-year extension, through March 2019, of its existing engineering contract with Volkswagen to help produce demonstration vehicles that rely on fuel cells.
Ballard said the extension is worth between $24 million and $40 million.
The full contract, signed in 2013 is valued at $80 million to $112 million. and includes a further optional two-year extension.
Volkswagen introduced fuel cell concept cars at the Los Angeles Auto Show in November including the Golf SportWagen HyMotion, Passat HyMotion and Audi A7 Sportback h-tron quattro.
Posted-In: News Contracts Best of Benzinga
View Comments and Join the Discussion!