Intralinks' Data Partnership With PEI A Big Boost For Online Deal Sourcing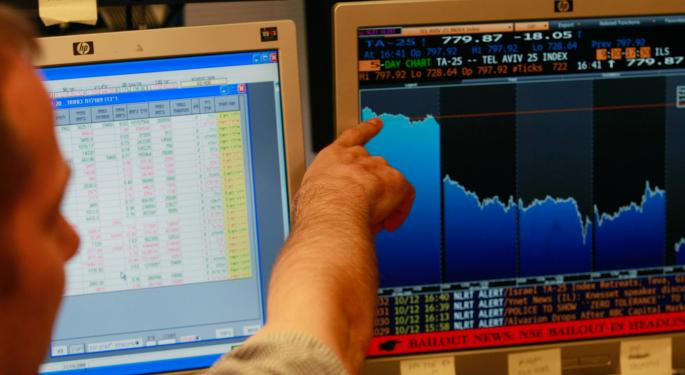 Intralinks® Holdings, Inc.'s (NYSE: IL) decision to partner with PEI Services (PEI) to give Intralinks DealNexus users access to profiles of more than 57,000 portfolio companies was seen by Intralinks as a huge plus for online deal sourcing.
"PEI is so exciting," Intralinks senior manager of strategy and product marketing, Matt Wells told Benzinga, "because it represents something we've been wanting to do ever since the first year we started the company and went live back in 2010."
Toward Better Matchmaking
That 'something'," Wells said, was to move away from purely user-generated content to well-researched, highly vetted data that Intralinks DealNexus could add to its buyer-matching algorithm.
As a result, advisors and sellers would have a much more focused picture with regard to acquirers that "would be the best fit for them," Wells said.
Related: This Predictor Calls For Double-Digit M&A Growth In The First Half Of 2015
From Manual To Automatic
By eliminating the manual effort and reliance on voluntary input from private equity firms, Wells noted, Intralinks DealNexus has acquired the ability to automatically populate their portfolio company section.
"Furthermore," he said, by leveraging PEI and updating our data set on a weekly basis, we are now tracking which portfolio companies are moving to which firms."
"Even if the private equity firms had filled out all this information themselves," Wells said, "there's a pretty good chance they wouldn't constantly maintain it. All of that is done automatically now."
Help With The Pitch
All of this data (from PEI) is now open on the research side of DealNexus, Wells pointed out.
"Suppose an investment banker hasn't signed up a deal and isn't necessarily looking for buyers yet but instead is going into a pitch to try to win that client," he said.
"By populating a search with, for example, keywords looking for 'metals recycling' companies in the 'southeast' that are looking for 'add-ons,'" they can leverage DealNexus to distill a list and gain intelligence before they go and sit down with that potential client."
Doing A Deal
"In addition," Wells said, "when they (bankers) actually have the deal and are going through the deal management process, we've added tagging compliment."
Tagging the deal with keywords like 'metals,' 'recycling' 'non-ferrous' or other buzzwords, Wells said, would match the company against portfolio companies aligned to those keywords in the DealNexus algorithm.
Deeper Intelligence And Efficiency
With DealNexus quickly crosschecking against a large, well-vetted database, the result translates to more deals done more quickly.
"You're gaining a much deeper level of intelligence," Wells said, "and you're doing that a lot more efficiently."
Related: What's In A Secret Merger Code Name? Here's The 10 Most Widely Used
What Does It All Mean?
All this makes the addition of the PEI data incredibly important to the Intralinks DealNexus bottom line.
"As word gets out there more and more and bankers and private equity firms start hearing about success stories in online deal sourcing platforms," Wells said, "that's when they start to dip their toe in the water."
As Wells put it, "We're taking away the reason you wouldn't want to use an online deal sourcing platform."
At the time of this writing, Jim Probasco had no position in any mentioned securities.
Posted-In: Benzinga Inc. IntraLinks HoldingsTopics Small Business Exclusives Tech General Best of Benzinga
View Comments and Join the Discussion!