Tesla Motors' Important SEC-Related Questions Remain Unanswered, Says Probes Reporter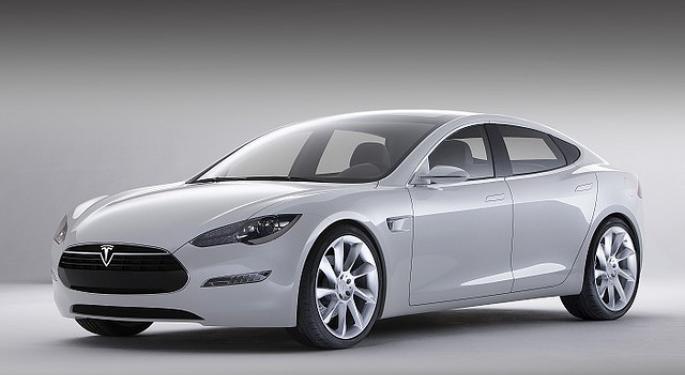 Editor's note: This article was updated with a a statement from a Tesla spokesperson on January 21, 2015 that is located at the end of the original text.
In April 2013, Tesla Motors Inc (NASDAQ: TSLA) faced criminal investigation into whether directors misused government-sanctioned trading plans to sell company shares for investment funds they ran. Tesla and a company connected to its lead director were believed to have also received subpoenas related to the investigation.
Probes Reporter on Tuesday stated that many important SEC-related questions remain unanswered. Specifically, whatever came of those subpoenas sent to Tesla and its lead director and what communications, if any, Tesla's CEO Elon Musk, its board members and related entities, had with the SEC's Division of Enforcement over the past two years.
Probes Reporter commented that these questions are "two of the most important questions that investors and reporters should insist Tesla answer at this time." However, the publication suggests "don't get your hopes up" as the company is good at being evasive and dismissed the allegations as "rumor and speculation."
"Why didn't Tesla just answer the question?" Probes Reporter wondered and answered, "In our experience, companies (or people) that play the 'we don't comment on rumor and speculation' game do so for a reason: They don't want to answer the question. This time it worked."
Bottom line, "What's the best way forward for investors? We recommend they insist Tesla answer directly the questions we posed at the open to today's report. Again, they are simple questions, calling for simple answers. It's time."
Shares of Tesla recently traded at $187.52, down 2.8 percent.
Update on January 21, 2015: In response to the quote from Probes Reporter that Tesla Motors declined to comment, a Tesla spokesperson reached out to Benzinga with the following statement: "The SEC conducted a thorough investigation based on an unfortunate and misleading Wall Street Journal article. Without finding wrongdoing, the SEC closed its investigation over a year ago. The sale of stock in question occurred when the Tesla stock price was substantially below the current level and actually disadvantaged the investor. However, this was a programmed sale of stock pursuant to a 10(b)5-1 trading plan, and that investor did not exercise control over whether it was sold or not."
Image credit: Al Abut, Flickr
View Comments and Join the Discussion!
Posted-In: Elon Musk Probes Reporter SEC Tesla tesla motorsNews Legal Best of Benzinga