Quicken Loans Economist: 'It's Encouraging To See More Americans Understanding The Housing Market'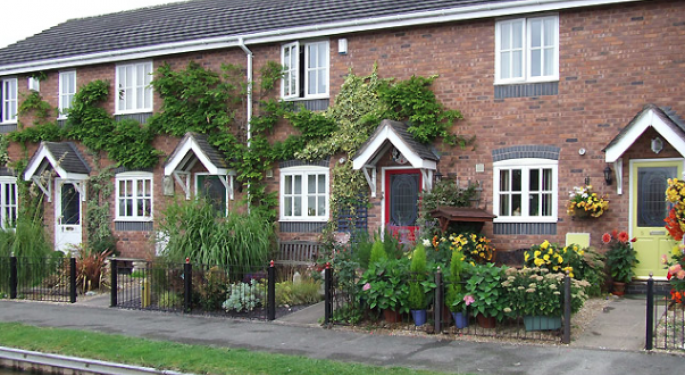 Appraisers continue to have a higher opinion of average values than homeowners, but the gap is narrowing.
According to privately-held Quicken Loans Inc., appraisers in December valued homes 1.43 percent higher than the average homeowner.
That's down from a 1.56 percent gap in November and marks the sixth consecutive monthly narrowing, according to the nation's second largest retail mortgage lender.
Quicken Loans Chief Economist Bob Walters said the difference has narrowed as home prices have stabilized.
Related Link: A Few Ways To Play A Stronger US Housing Market
Home prices fell 0.74 percent in December from the previous November, according to a separate survey by the company, but were up 2.26 percent from a year earlier.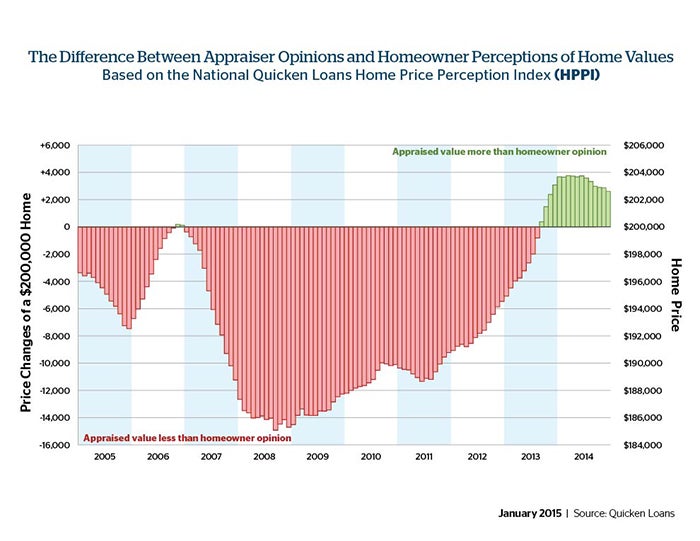 "It's encouraging to see more Americans understanding the housing market," Walters said. "It's clear that homeowners are more aware of the state of the home values in their neighborhood."
However, the understanding is unevenly distributed.
Homeowners in San Jose, California, for example, believe on average that their homes are worth 6.45 percent less than appraisers' opinions. In Kansas City, Missouri, meanwhile, homeowners' prices are 3.9 percent higher than appraiser values.
Image credit: Roger Kidd, Wikimedia
Posted-In: News Economics Real Estate Best of Benzinga
View Comments and Join the Discussion!