Facebook's WhatsApp Reaches 700 Million Users, Outranks All Other Platforms
WhatsApp co-founder Jan Koum announced Tuesday on his Facebook Inc (NASDAQ: FB) page that WhatsApp has 700 million monthly active users (MAUs) and sends over 30 billion messages per day: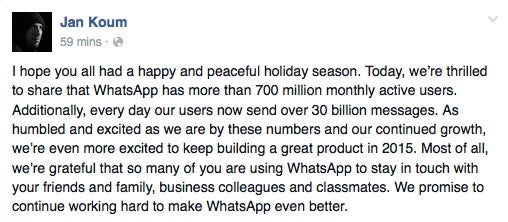 According to data compiled by Statistia Inc., which integrates data and generates statistics from over 18,000 sources, WhatsApp MAUs outrank all other social media platforms, other than its parent Facebook.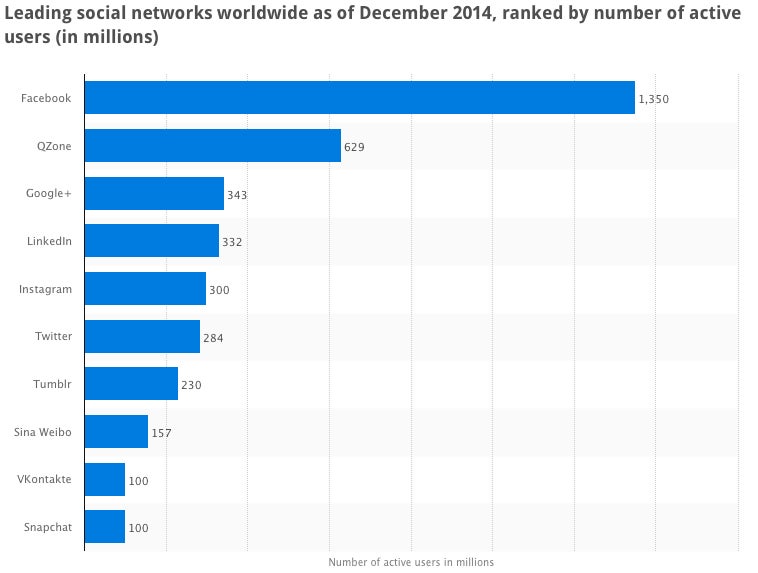 Source: Statistia Inc
Snapchat, at 100 million users, does not come close WhatsApp's active user base.
Facebook traded at $76.89 in Wednesday's premarket, up 0.97 percent.
View Comments and Join the Discussion!