Gas Price Year In Review: Lowest Levels In 5 Years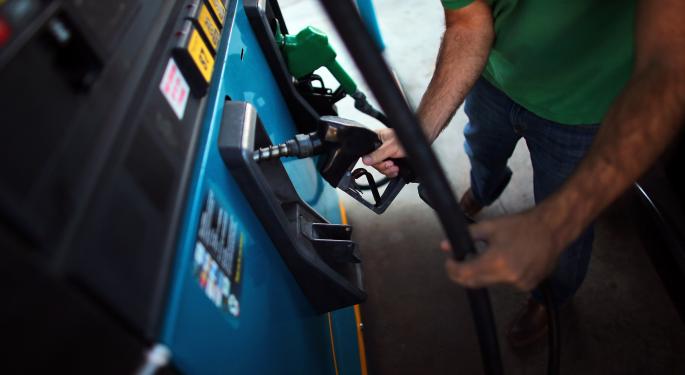 The average price of gasoline in the United States on January 1, 2014, was $3.29 per gallon. December 31, 2014, it was $2.24 or more than $1 per gallon less than at the beginning of the year.
When gasoline price website, GasBuddy.com, issued its 2014 Fuel Price Outlook, it said the year "will find more consistent downward pressure on U.S. gas prices than any year since the Great Recession (2008)."
At that time of course, almost nobody predicted crude oil prices would plunge so far, stay so low and bring gasoline prices down with them to 2009 levels.
Most observers and analysts expected prices to rise, as they always do, during the first quarter when refineries switch from cheaper 'winter blend' to the more expensive 'summer formula.'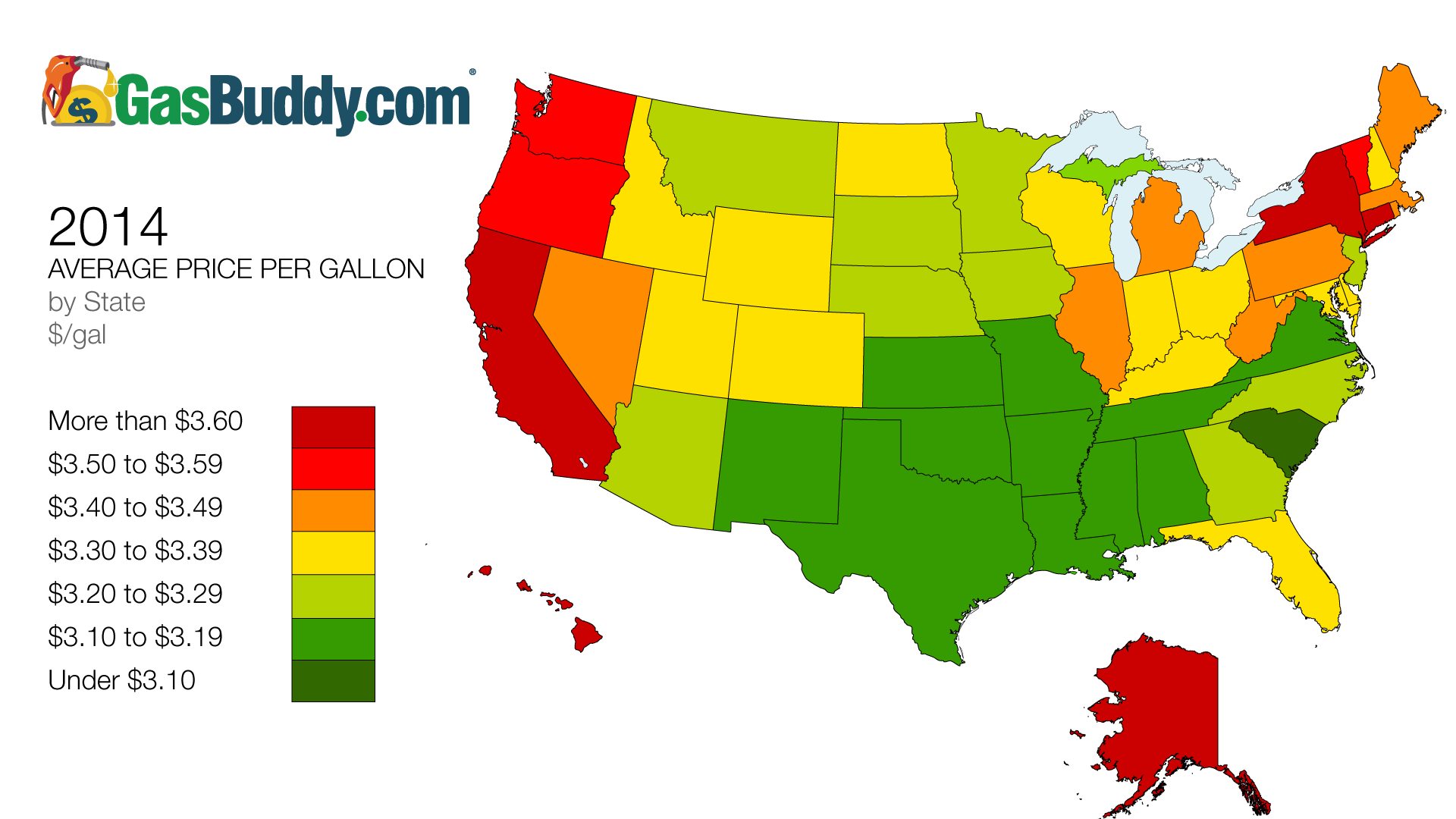 Business As Usual
And so it went, at least at first.
By the end of March, according to GasBuddy, the national average for gas prices stood at $3.53 per gallon.
With ethanol prices (through March) higher than wholesale gasoline, the mandated blending of ethanol also helped to increase gasoline prices.
These factors, plus refinery problems in Indiana, Illinois and California helped boost prices in April to $4.34 per gallon in Hawaii, $4.21 in California, $3.90 in Illinois and $3.84 in New York.
All Quiet Weather-wise
Fortunately, the weather – often a factor due to the disruptions it can cause for oil companies – cooperated in May and beyond.
With the National Weather Service accurately predicting a 'quiet' Atlantic Hurricane Season, 2014 became a mirror image of 2013, which was the quietest weather season in 50 years.
Marathon Acquires Hess
On the retail side, May brought the acquisition of Hess Retail Holdings LLC by Marathon Petroleum Corporation (NYSE: MPC) giving Marathon-owned Speedway a footprint in 23 states, versus nine prior to the buyout.
The get by Marathon made Speedway one of the largest gas station chains in the country.
ISIS Not A Factor
Meanwhile in June the Middle East, more specifically, the Islamic State of Iraq and Syria (ISIS) began to catch world's attention.
The ISIS attack on Mosul and subsequent U.S. military response, which included more than 1,300 airstrikes, failed to raise global oil to the prices some expected.
Crude Prices Fall
Instead, at about that time crude oil prices began falling, a trend that continued to the end of the year.
GasBuddy suggested the reason was clear. With U.S. domestic fuel production at the highest level since 1986, coupled with increased production in Canada and Mexico, the Middle East simply did not have as great an impact as it might have had otherwise.

By Labor Day weekend, Americans were greeted with the lowest gas prices since 2010.
By Halloween, GasBuddy noted, half of the gas stations in the United States were selling gas for less than $3 per gallon.
An Early Christmas Gift
The trend continued in November and December and by Thanksgiving, GasBuddy's data indicated a national average $0.44 per gallon lower than the same period in 2013.
OPEC's decision on Thanksgiving Day not to cut production helped precipitate additional drops in crude oil prices of almost $20 per barrel by the end of the year.
Beating Price Spikes
Many motorists were able to beat the inevitable regional "spikes" in gasoline prices , as well as the discrepancy often found in neighboring gas station prices by downloading GasBuddy's free mobile pricing app.
The app, which relies on thousands of GasBuddy members to report prices, enables motorists to locate and take advantage of the lowest gas prices in a geographic area via GPS coordinates on their smartphones and other device.
Upbeat Forecast For 2015
GasBuddy Senior Petroleum Analyst, Patrick DeHaan told Benzinga that the website would release its 2015 forecast within "the next week or so."
Overall, DeHaan said, "We expect 2015 to bring a much lower average than 2014, likely under $3/gal, vs this year's $3.34/gal."
At the time of this writing, Jim Probasco had no position in any mentioned securities.
View Comments and Join the Discussion!
Posted-In: ethanol GasBuddy Great Recession hessTop Stories Economics Exclusives Markets Best of Benzinga