Compuware's Chris O'Malley On The Company's New 'Startup Mentality'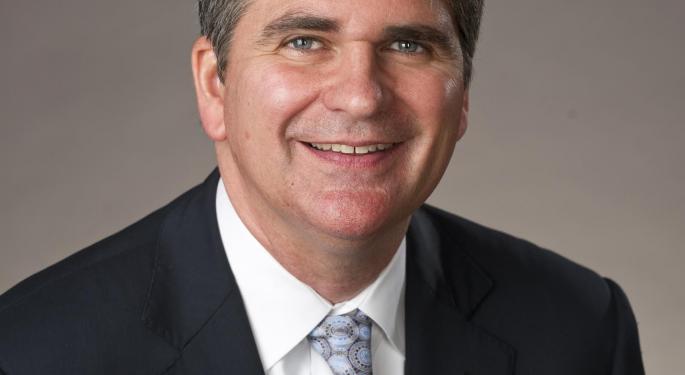 Following a buyout by Chicago-based Thoma Bravo LLC, Detroit-based Compuware Corporation was taken private and split in two.
One of the two new components retained the Compuware name, will remain in Detroit and will be headed by new CEO, Chris O'Malley.
Benzinga spoke with O'Malley recently about the new Compuware and his vision for the company moving forward.
Related Link: Compuware to Become World's Leading Mainframe-Dedicated Software Company
World's Largest
The Compuware name is established and well-known, having existed 41 years prior to the recent buyout.
Under privatization and with its singular mainframe focus, Compuware becomes the world's largest software company exclusively devoted to optimization of mainframe environments.
Startup Mentality
Despite the "world's largest" moniker, O'Malley said the company planned to adopt a startup mentality.
This, he said, would support an "agenda of innovation where our strategy is, every quarter like clockwork, to introduce updates to the existing base of technology as well as bringing out net new products."
The Clock Is Ticking
Speaking directly to the company's mission, O'Malley said Compuware planned to launch new product early in 2015.
"The idea that Compuware would create a dedicated mainframe company that lives on its own results is extremely exciting to me," O'Malley said, adding, "I believe there's a significant base of unmet needs."
Meeting Those Needs
Those unmet needs exist, O'Malley said, despite the fact the mainframe market has been around more than 50 years.
Meeting those needs, according to O'Malley, requires a new strategy, thanks in part to a changing landscape in which a new generation of IT leaders lacks experience with the core asset of most global enterprise – the mainframe.
The new strategy, he said, involves "creating a continuous stream of innovation that you would see in a startup which you haven't seen in 40 years in the mainframe space."
Laying The Groundwork
"We've changed everything," O'Malley said. "We've changed the marketing so we have become much more of a social marketer."
"We've completely retooled development," he added, "and gone from the traditional 'waterfall' model that usually has 12 to 18 month development cycles [...] (to one that is) quarterly with an 'agile' methodology."
Related Link: Apple & IBM: Bitter Foes Turned Partners
Shaken To Its Core
"Since July, the company has been shaken to its core," O'Malley said, "and made into a lean startup."
What comes next, he said, would be a "series of launches in the quarters to come that we think will reset the expectations and the financial results of this firm."
Posted-In: Benzinga compuware corporation Detroit thoma bravoExclusives Interview Best of Benzinga
View Comments and Join the Discussion!