How These 4 Tech Giants Are Resolving Their China Challenges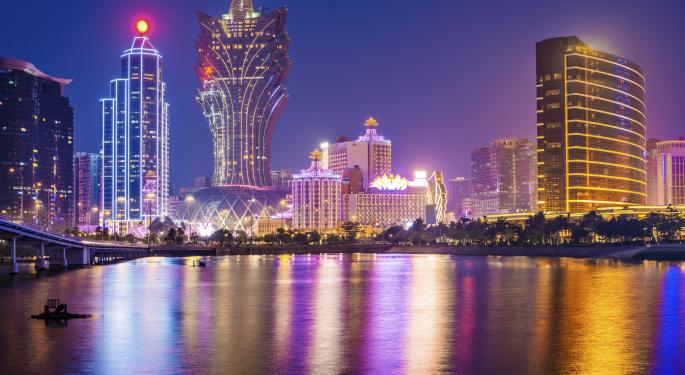 Any company doing business in mainland China faces challenges.
Such challenges include, according to the Global Association of Risk Professionals: relationship building, the role of respect, widespread tax evasion, weak internal controls and use of third-party agents.
Here are four major corporations that have made headway in dealing with some of the challenges they have faced doing business in China.
Related Link: 'Siri' vs. 'I Robot': Apple Suing China
Google
The relationship between search engine giant Google Inc (NASDAQ: GOOG) (NASDAQ: GOOGL) and the Chinese government in Beijing has been troubled at best, mostly related to the issue of Internet censorship by the Chinese government.
Recently, in an attempt to reenter a market it mostly left in 2010 due to those problems, Google said it was considering bringing a version of its Google Play mobile-app store to China.
With multiple Android app providers already entrenched in the country, the move would not be an easy one, but according to people who spoke with The Wall Street Journal, Google could likely ease the load somewhat by collaborating with a Chinese company.
The same sources also added that a partnership could help alleviate some of the censorship issues Google has faced in China.
Apple
Partnership has become one path to doing business in China for Apple Inc. (NASDAQ: AAPL) as well. The company said in November that it had struck a deal with Union Pay, China's most popular credit and debit card system to allow Chinese customers to purchase Apple digital goods on Apple's App Store.
Timing can also play a part in success. With China Mobile Ltd.'s 4G user base experiencing growth, Apple's recently introduced iPhone 6 and 6 Plus couldn't have come at a better time to take advantage of China Mobile's 54.5 million 4G subscribers.
More importantly, Apple's decision to partner with China Mobile in 2013 to bring the iPhone to China Mobile's retail stores ensured the company would have a popular offering for its 4G network once it was widely available.
Microsoft
Sometimes, "paying the piper" is the best course of action. Such was the case for Microsoft Corporation (NASDAQ: MSFT) when it (allegedly) agreed to pay China $140 million in back taxes in November of this year.
The tax problem came at the same time Microsoft was already under investigation by antitrust regulators in China.
The U.S. government can also be a big help when it comes to corporate dealings with China. Early in November, the Obama administration and China reached agreement on a tariff deal that would cut technology-based tariffs, which can raise the price of items such as Microsoft's Xbox 50 percent over the price in the United States.
When it comes to piracy, long considered Microsoft's biggest problem in China, Microsoft has enlisted the aid of various states' attorneys general by trying to convince them that Chinese piracy costs jobs in their states.
Whether the tactic would work remained to be seen since many believe Microsoft's real problem isn't piracy, but rather mobile and cloud computing.
Related Link: Sony, Microsoft Could Make Billions if Chinese Ban is Lifted
IBM
In July, International Business Machines Corp. (NYSE: IBM) cited China's economic reforms and IBM execution issues as prime drivers of the company's decline in that country.
IBM sold its supercomputer business to Chinese computer company, Lenovo Group in 2014. Chinese hackers in September broke into the U.S. National Weather Service computers, potentially wreaking havoc since the computers used would be made in China.
IBM said it was "obligated to continue upgrading the NOAA supercomputer system," a move that could set minds at east at Lenovo and in China.
The potential for espionage and other mischief coming from China has been a long-standing issue. IBM's solution, in this case, was to wade in and help Lenovo with future sales by ensuring the integrity of computer systems it used to build.
At the time of this writing, Jim Probasco had no position in any mentioned securities.
View Comments and Join the Discussion!
Posted-In: Android App Store Apple Inc. China China Mobile Ltd. Google IncTop Stories Tech Best of Benzinga