Does High Frequency Trading Really Provide Market Liquidity?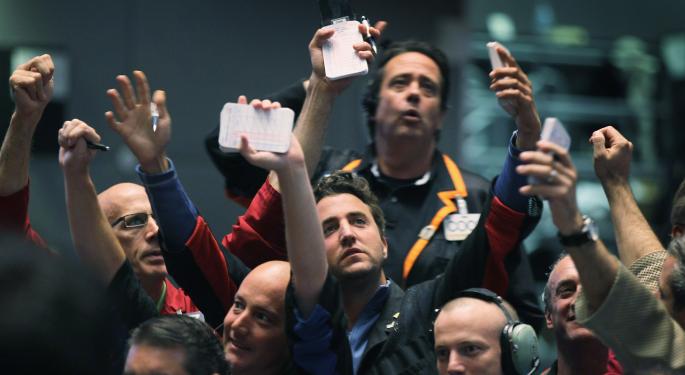 Shares of Apple Inc. (NASDAQ: AAPL) collapsed Monday morning before partaking in the newly popular "V-Shape" flash crash recovery.
The crash erased nearly $35 billion in market capitalization of what is believed to be the most liquid stock in the US market.
It was only days ago that University of Washington's Jon Brogaard issued a white paper proclaiming "that during extreme price movements high-frequency traders act as net liquidity suppliers."
The study used data that is nearly six years old:

The question remains, though: Where was this liquidity on Monday morning?
Related Link: What Morgan Stanley Is Watching In 2015
Nanex shows that of the 8,000 National Market System stocks traded, Apple accounted for 35 percent of that volume: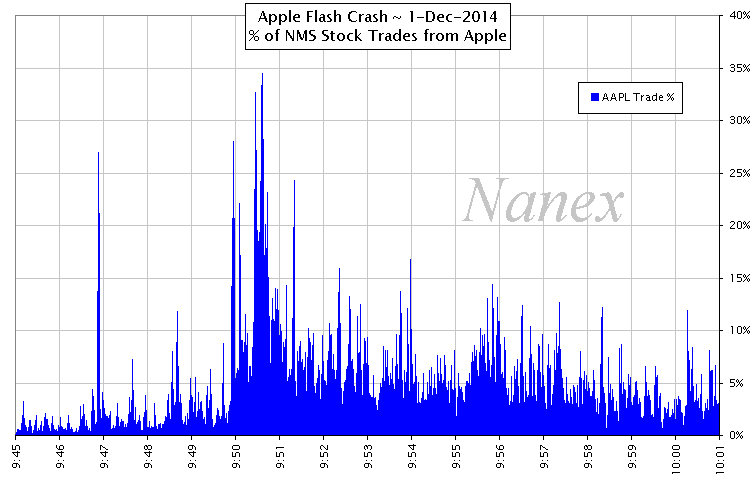 The trades were there, but again, where was the liquidity?
The ramp in trade volume may be attributable to the HFT middle man, who buys from sellers, and then turns and sells to buyers while capturing a nice sup-penny spread for their services.
Related Link: Apple Just Flash Crashed: Here's What Traders Are Saying
As Apple's priced collapsed, one may expect to see retail traders jump to buy shares, but that wasn't the case in this scenario.
Though HFT will tend use ISO (Inter-market Sweep Orders) more than its retail peers, there is no definitive way to confirm that the ISO orders used in the data below is all HFT-related.
What is evident, however, is that retail investors likely did not participate in Apple's flash crash: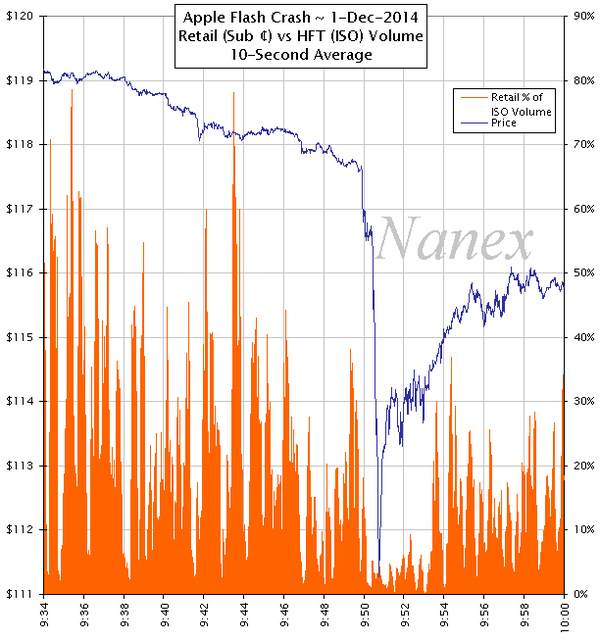 Shares of Apple traded down more than 3.50 percent near the close of regular trading hours on Monday.
Posted-In: Tech Trading Ideas Best of Benzinga
View Comments and Join the Discussion!