AK Steel, Southern Copper And Others Insiders Have Been Buying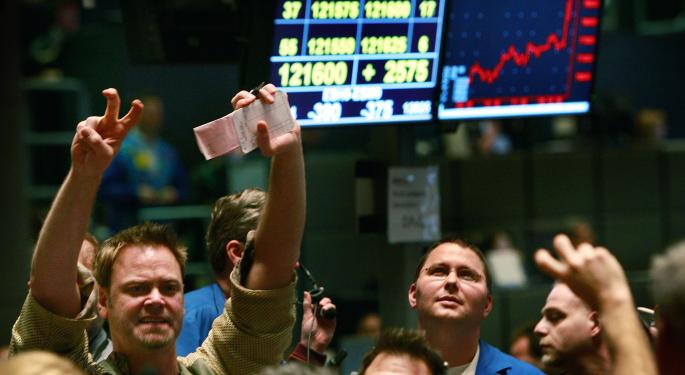 Huntsman and Southern Copper have seen some huge insider buying recently, even as the markets hit new highs.
Insiders may sell shares for any number of reasons, but conventional wisdom says that insiders really only buy shares of a company for one reason -- they believe the stock price will rise and they want to profit from it. Pullbacks and sell-offs can provide a perfect opportunity for investors who have faith in a company to snap up shares.
AK Steel
Last week, the CEO, an executive vice president and one director picked up a total of 190,000 AK Steel Holding Corporation (NYSE: AKS) shares at prices ranging from $6.04 to $6.18, for a total price of more than $1.17 million. Also last week, the U.S. International Trade Commission announced duties on some imported steel.
This Ohio-based stainless and electrical steel producer has a market capitalization of less than $1 billion and a return on equity that is almost 30 percent. Note that short interest is more than 22 percent of the float. The timing of the buys look good as the shares closed the week at $6.62.
Crown Castle International
One director recently bought almost 60,000 shares of Crown Castle International Corp. (NYSE: CCI) at $79.47 apiece, for a total of almost $4.77 million. The transaction came around the time that Goldman Sachs upgraded the stock, despite the company's recent weak guidance.
The market cap of this Houston-based real estate investment trust is about $26.5 billion. The dividend yield is about 4.0 percent. The long-term earnings per share (EPS) growth forecast is more than 61 percent. Shares ended Friday's trading at $79.80, which is almost 6 percent lower than two weeks ago.
See also: 3 Problems The 3D Printing Industry Must Overcome
Dominion Resources
Two Dominion Resources, Inc. (NYSE: D) directors have acquired more than $700,000 worth of shares so far this month. That was around 97,000 shares of the stock at prices of $72.15 to $73.25. The Richmond, Virginia-based utility missed third-quarter earnings estimates due to cool summer weather.
The market cap is about $43 billion and the dividend yield is near 3.2 percent. Its price-to-earnings (P/E) ratio is higher than the industry average, but so is its operating margin. Shares hit a new multiyear high last week and, fortunately for those two directors, they ended Friday trading at $73.89.
Huntsman
A director recently added nearly 450,000 shares of Huntsman Corporation (NYSE: HUN) for a total of more than $10.79 million. The per-share price was $23.99. The buy followed a report of better-than-expected earnings, offset by a miss on the top line.
The market cap of this Salt Lake City-based chemicals company is near $6 billion, and it has a dividend yield near 2.0 percent. The return on equity is more than 19 percent. The share price at Friday's close was at $24.69, up more than four bucks from the 52-week low almost a month ago.
Opko Health
The chairman continues to buy batches of shares periodically, as he has done for well more than a year. He picked up 904,000 Opko Health Inc. (NYSE: OPK) shares so far this month at an average price of about $8.35. That cost him more than $755,000. His total stake is around 143.97 million shares.
This Miami-based health care company has a market cap of about $3.6 billion. Note that the return on equity is in the red, and short interest is about 22 percent of the float. Shares ended the trading session Friday at $8.32. They have faced resistance near $8.50 since mid-September.
See also: Meet The Man Fighting Google
Southern Copper
The chairman recently bought a total 850,000 million shares of Southern Copper Corp (NYSE: SCCO) at prices of up to $28.87 apiece. That cumulatively was worth more than $24.41 million. The company recently reported disappointing quarterly earnings and lowered its output forecast for 2015.
The market cap of this Phoenix-based miner is near $24.7 billion and the dividend yield is about 1.6 percent. Its long-term EPS growth forecast is more than 11 percent, but short interest is almost 9 percent of the float. At $30.20, the share price is more than 4 percent higher than a month ago, but still down more than 5 percent from the early August.
At the time of this writing, the author had no position in the mentioned equities.
Keep up with all the latest breaking news and trading ideas by following Benzinga on Twitter.
View Comments and Join the Discussion!
Posted-In: AK Steel crown castle international dominion resources huntsman Opko HealthNews Insider Trades Trading Ideas Best of Benzinga