6 Takeaways From Ackman's Letter To Allergan's Board of Directors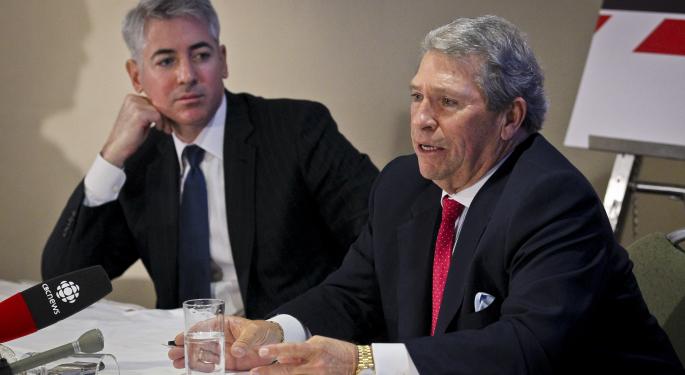 William A. Ackman, activist investor and CEO of Pershing Square Capital Management, released a letter earlier Friday advising the board of directors of Allergan on how best to maximize shareholder value and optimal strategies when considering the merger.
Some Key Takeaways:
1. Now that the Company is seriously considering a sale, it is incumbent upon the board to maximize shareholder value by running a sale process that will generate the highest value for shareholders.
2. Any sales process that does not include Valeant is by its very nature likely to lead to a suboptimal outcome for shareholders.
3. By beginning exclusive negotiations with Actavis, you are tipping the scales in Actavis' favor, disadvantaging Valeant and discouraging it from raising its offer.
4. We understand that you may have been reluctant to begin discussions with Valeant in that such discussions could have led to a large increase in its stock price, making it difficult for others to be competitive with a Valeant cash and stock offer.
5. Allergan should not favor either bidder until it is clear that one party is offering superior value when compared to the other.
6. We ask that you promptly initiate simultaneous negotiations with Valeant as well as any other potential acquirer in order to maximize shareholder value and fulfill your fiduciary duties.
As of printing, shares of Allergan Inc. (NYSE: AGN) are trading down by 1.2 percent, and shares of Valeant (NYSE: VRX) are down 2.05 percent.
Posted-In: Bill Ackman Pershing Square Capital Management William AckmanNews Best of Benzinga
View Comments and Join the Discussion!