Motley Fool Analysts Like Tech, Coffee And More Long-Term Views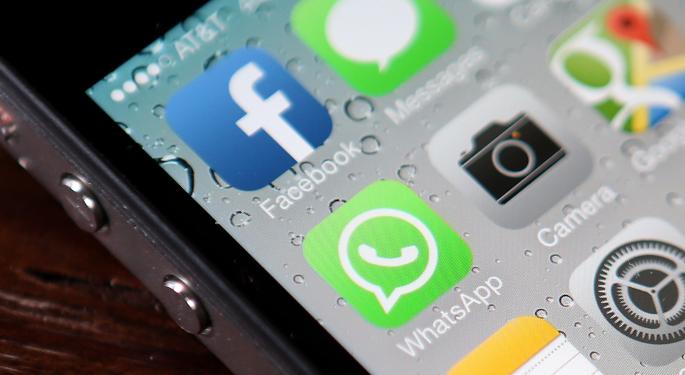 Last Friday's episode of Motley Fool Money, hosted by Chris Hill, had analysts Jason Moser, Jeff Fischer and Andy Cross discuss their views on social media and restaurants, including:
Facebook Inc (NASDAQ: FB)
Twitter Inc (NYSE: TWTR)
LinkedIn Corp (NYSE: LNKD)
GoPro Inc (NASDAQ: GPRO)
Starbucks Corporation (NASDAQ: SBUX) and more.
Facebook And WhatsApp
With Facebook shares down, Moser discussed WhatsApp, which cost $22 billion and hasn't produced money yet.
"Let's look at the quarter. By all metrics it was a very strong quarter. Facebook continues to bring in just phenomenal numbers on every count," said Moser, going on to say the after-hours reactions were a result of the investments the business is making, increasing expenses by 45 to 50 percent in the next fiscal year.
Related Link: The Dark Side Of A Generation's Frugality
It's a matter of short-term versus long-term thinking, he said.
"It reminds me of Google in its first few years… Facebook is hiring a lot more people… I think it's good that they're spending to grow," added Fischer.
Moser also notes that Facebook has a big numbers problem when it comes to mobile monthly active users, which is "an important metric to judge the health of that business" and grew 61 percent in the third quarter of 2012.
"In 2013 it grew only 45 percent. In this year, this quarter, it grew only 29 percent," Moser noted.
"So there is deceleration in that growth there. It's not necessarily that they're doing anything wrong though. It's just 'cause they're already so big… I think there's still a lot of value yet to be created."
Twitter
Twitter's third quarter revenue more than doubled from a year ago, but shares are down more than 10 percent in the same time period.
"Twitter is facing a number of question marks, and I think that's probably the biggest problem with this, with this, with the perception of this stock today in the market," said Moser.
"You know, there is just a lot of uncertainty out there as to what Twitter actually is, how it's being measured, what kind of opportunity is still out there, but you know I have to kind of laugh at these people with the concern of slowing growth."
While smaller, Twitter monthly active users are up 23 percent year over year, where Facebook are only up 14 percent, he noted.
Quarterly revenue was up 114 percent year over year and Facebook was 59 percent.
The bigger questions, Moser said, are how Twitter grows and how it measures that growth. With the company deep in relevance by serving as a communication platform for events ranging from sports to elections, Twitter has an interesting future ahead.
LinkedIn
LinkedIn revenue grew by 45 percent in the third quarter.
"Everything that LinkedIn does, everything that they build, is geared towards creating value for the professional network. And I think investors in LinkedIn should feel really, really good and the management team behind it all. I know I do," said Moser.
GoPro
GoPro crushed its third quarter, with high hopes and projections for this holiday. Cross commented on the massively popular camera company's success.
"The media ecosystem that GoPro is building is really starting to develop. They have all of these uploads and all these viewership to Google, and that's growing. They have sponsorships, and they have more and more products that seem to be doing really well and resonating with costumers," said Cross. "So certainly things are going very well for GoPro."
Starbucks
In coffee news, Starbucks "grew sales by 11 percent this year," the 19th year in a row it has grown sales, noted Fischer.
"They are expected to grow 16 percent next year," he said, with earnings going up around 20 percent. This is despite slightly missing Wall Street's estimates recently.
Fischer also highlighted food is gaining traction at Starbucks, with a mobile delivery service for food and beverages, along with other high-end products soon to come.
Jason Papallo had no position with the mentioned entities while writing this article. Visit Jason on Twitter at @JasonPapallo.
Posted-In: Andy Cross Chris Hill Jason Moser Jeff Fischer Motley Fool WhatsAppTech Media Best of Benzinga
View Comments and Join the Discussion!