The European Central Bank Could Be Misguided, Economist Says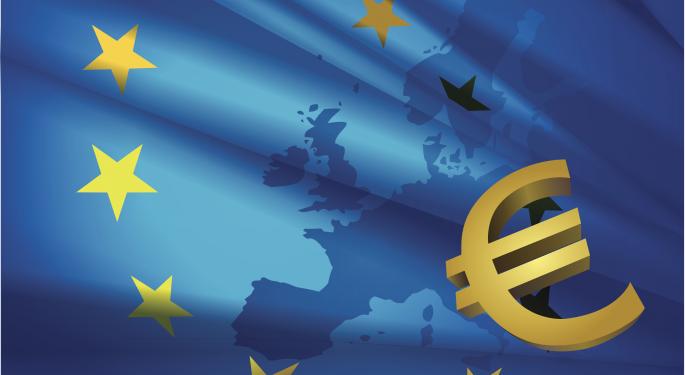 A recent piece by Michael Heise at Allianz, "Low Inflation Is Good News," outlined how lowering crude oil and commodity prices could "lower prices for energy and commodities [and] percolate down through the whole value chain."
Heise argued that, in particular, the European Central Bank should have this view too, as opposed to seeing it as a warning sign pointing to deflation.
Related Link: Scary Side Of Fintech: Detroit Startup Helps Haunted Attractions
Heise's Specifics
"The price index excluding energy and foodstuffs calculated by the ECB itself currently stands at 0.8%, still well above the zero line denoting deflation," Heise wrote.
"But even that is only part of the picture," he added. "Lower production costs mean that industrial prices will fall, or rise more moderately, on a broader front. That is not dangerous deflation either, sufficient to sound the monetary policy alarm bells."
Heise also explained: "Disinflation only gets dangerous when it pushes down expectations of future inflation too sharply. Private households and businesses then start to postpone outlays. But there is no sign of this."
Is Targeting Short-Term Inflation Practical?
He also claimed the "inflation targeting" system the central bank uses is convoluted.
According to Heise, monetary policies have a lower degree of influence than product prices, rates and state-sanctioned prices. In other words, focusing on short-term target prices leads to an inaccurate reading.
Such inaccurate practices can falsely be "interpreted as a genuine crisis symptom," he noted.
Therefore, the low inflation currently being felt does not necessitate panic, but rather, that time and patience will prove more accurate.
Jason Papallo had no position with the mentioned entities while writing this article.
Posted-In: European Central Bank (ECB) Michael HeiseTopics Economics General Best of Benzinga
View Comments and Join the Discussion!