Demand For 3D Printing Skills And Possible Hewlett-Packard Company Connection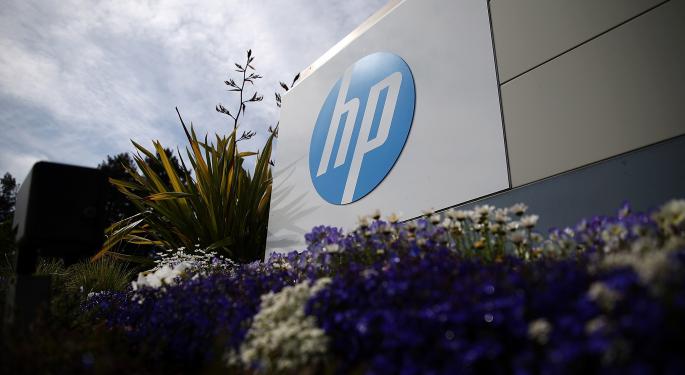 According to Wanted Analytics, the past four years has seen growing demand for workers with 3D printing and additive manufacturing skills.
That factor, plus Hewlett-Packard Company's (NYSE: HPQ) announcement Monday that it would split into two companies, triggered speculation about its plans regarding additive technology.
Related Link: Hewlett-Packard Company Split Could Pressure IBM To Do The Same
Bump in 3D Job Ads
Among the highlights uncovered by Wanted Analytics was the fact that the number of job ads for workers with 3D skills rose 1,834 percent over the past four years.
The increase over the past year alone (August 2013 to August 2014) was 103 percent.
Engineering, IT and Management Lead the Pack
Top of the heap of 3D advertised jobs were those for industrial and mechanical engineers. Next were ads for software developers, designers and marketing specialists.
Job ads for marketers reflect the need for companies to promote their 3D services and products to a largely uneducated audience.
Enter Hewlett-Packard Company
Several months ago, HP's Meg Whitman said her company had strong interest in 3D printing technology. Whitman did not elaborate on the specific nature of that interest.
At the time, about the only thing analysts were able to come up with was a "guess," based on statements by Whitman that whatever HP did in 3D, it would most likely involve the business sector and not the consumer market.
Finally A Clue
Last week Hewlett-Packard announced an opening for the position of 'Robotics Scientist for 3D Printing."
According to the job posting, the company was looking for someone with "experience in robotics, to lead the building of novel prototype robotic platforms that would be used to produce 3D printed structures on the surface of objects that are not planar."
In Plain English
3DPrint.com speculated that this could all be about 3D printing of glass. HP conducted research in the printing of glass in the past and had something to say on the subject in 2012.
In a report the company said, "Glass is a silica-based material. With 90 percent of the earth's crust composed of silicate minerals, there will be no shortage of silica resources. Glass is easy to recycle and is environmentally friendly. Glass is inexpensive but looks precious, is pleasant to the touch and is so familiar that customers will not be disappointed by its fragility –- under certain conditions. A major need, and concomitantly a major challenge, for 3D printed glass is transparency."
Related Link: Printing Stocks Mixed Following Hewlett-Packard Company Announcement
Putting It All Together
Listing "focus" as one of several major advantages Hewlett-Packard would enjoy viz a viz a breakup, ZDNet noted that the company had been "late to the 3D printing party."
ZDNet added, an R&D budget that wasn't pulled many different directions would allow the company to find its place in 3D printing.
At the time of this writing, Jim Probasco had no position in any mentioned securities.
Posted-In: 3D Hewlett-Packard Company Meg Whitman ZDNetTopics Tech General Best of Benzinga
View Comments and Join the Discussion!