What We Know About Apple's HealthKit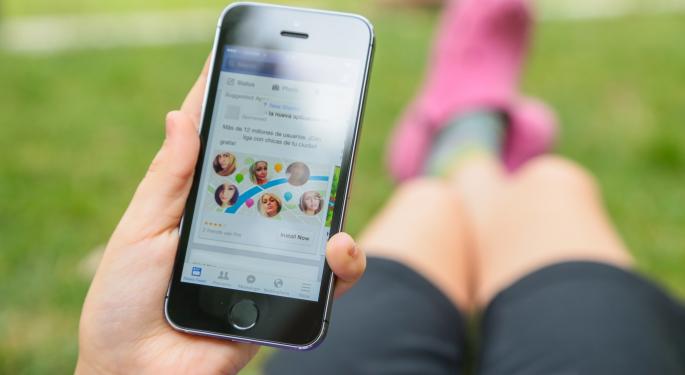 According to Apple Inc. (NASDAQ: AAPL), HealthKit is a framework that centralizes the personal health data of users and enables app and hardware developers to save, query and interpret that data in order to make apps and devices "more engaging and personal."
Part Of iOS 8
Built into Apple's newest operating system, iOS 8, HealthKit was designed to help users get a clearer picture of their health. By utilizing HealthKit, developers could design apps and devices that share health-related information without the need to provide support for all the various fitness-tracking devices the user might employ.
Apps that utilize HealthKit could, for example, register to be notified when certain fitness data changes. This could include blood pressure, heart rate or any data collected by any device.
Related Link: Weekly Highlights: Apple Inc. Watch Unveiled, iPhone 6 Dominates And More
Health App
To the user, HealthKit is invisible. It works behind the scenes and appears on Apple devices via a dashboard app called Health.
Fitness and health data, including heart rate, calories, burned, blood sugar, cholesterol and more are all available on the Health dashboard to give users a "clear and current overview" of their health.
User Control
Users would get to decide how their health and fitness data is shared. For example, a user could allow blood pressure or blood glucose readings to be shared automatically with the user's physician.
App to app sharing is also possible; letting a nutrition app, for example, tell a fitness app how many calories the user consumed in a given day.
Apple Watch Connection
The long-anticipated Apple Watch, set to be available in early 2015, includes a plethora of features, not the least of which is the ability to monitor and report on the wearer's health and fitness.
A built-in Activity app, for example, breaks the wearer's daily activity down into three 'rings': move, exercise and stand. In addition, the Apple Watch can monitor heart rate.
All this data, of course, could be shared with HealthKit via an iPhone or other Apple device.
Related Link: What Is Apple Pay?
Bug Problem
Sadly, despite the hype, HealthKit is not well. It has a "bug" according to Apple and has been pulled until the problem can be fixed, hopefully by the end of the month.
Apple's full statement on today's iOS 8 Healthkit issue, via email: pic.twitter.com/xDhuKrLZQe

— Tim Bradshaw (@tim) September 17, 2014
The Health app and dashboard, were not affected by the bug, PC World said.
At the time of this writing, Jim Probasco had no position in any mentioned securities.
Posted-In: Apple Apple Watch Health HealthKit iOS 8Health Care Tech General Best of Benzinga
View Comments and Join the Discussion!