The Alibaba IPO & Six Other New Issues For The Week Of September 15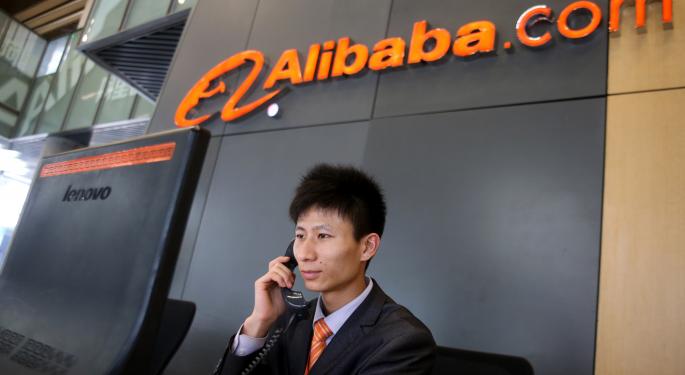 The IPO calendar picks up for the week of September 15, with seven new issues slated to debut including the much anticipated Alibaba (NYSE: BABA) IPO.
Wednesday, September 17
Home health and human services provider, Civitas Solutions (NYSE: CIVI), serves handicapped individuals who are intellectually, behaviorally, or physically challenged. The company focuses on providing quality programs that are also cost effective.
As of June 30, the company had nearly 30,000 clients being served by a workforce of 20,000. Underwriters Barclays, Merrill Lynch and UBS expect to sell 11.7 million shares for $20 to $23 per share.
ProQR (NASDAQ: PRQR), on the other hand, is "born from the dream to beat cystic fibrosis in one child," according to its S-1. The company's RNA-based treatment is designed for use with patients suffering from cystic fibrosis. There is also believe the treatment may address other genetic disorders caused by single protein genetic mutation.
Underwriters Leerink Partners and Deutsche Bank expect to price 6.25 million shares between $11 and $13 apiece.
rEVO Biologics (NASDAQ: RBIO) specializes in developing and commercializing drugs for patients with rare, life-threatening conditions. To date, the company has one commercial product, A Tryn, that is used to prevent blood clots in surgery and childbirth. Despite a 19-percent increase in revenue from 2012 to 2013, the company still faces substantial losses because of R&D and costs associated with the product.
Piper Jaffray and Guggenheim lead the underwriting effort and expect to price 3.6 million shares between $13 and $15.
Tokai Pharma (NASDAQ: TKAI) develops proprietary treatments for prostate cancer. Its lead drug, Galeterone, has been tested on 250 patients in Phase 1 and Phase 2 clinical trials. Phase 3 is currently being finalized and the company expects to get results from the FDA in the first half of 2015. Underwriters for the offering are BMO Capital, William Blair and Stifel. They expect to sell 5.4 million shares for $13 to $15 each.
Thursday, September 18
Foamix's (NASDAQ: FOMX) main product is a foaming cream developed to treat acne and other skin conditions. The company's two iterations, FMX101 and FMX102, have both achieved Phase 2 clinical trial results showing statistically positive results.
Underwriters for the offering are Barclays and Cowen & Company. The duo expects to price 5.9 million shares between $10 and $12 per share.
Viking Therapeutics (NASDAQ: VKTX) is another biopharmaceutical company that focuses on therapies for endocrine disorders. The company has five drugs in its pipeline including VK0612, a drug for Type 2 Diabetes currently in Phase 2. It's the closest to FDA approval.
Underwriters Oppenheimer and Roth Capital Partners expect to price the five million share offering between $10 and $12 per share.
Friday, September 19
To wrap up the week, Alibaba is expected to open for trading on Friday. The Chinese e-commerce merchant is the largest in the world according to an IDC GMV report. Active buyers are picking up rapidly, growing from 133 million for the twelve months ending June 30, 2012, to 279 million for the year ending June 30, 2014.
Related Link: How To Profit On Alibaba Before The Largest IPO In History
Underwriters for Alibaba are Credit Suisse, Deutsche Bank, Goldman Sachs, J.P. Morgan, Morgan Stanley and Citigroup. Originally, the group anticipated to price the 320.1 million American Depositary Shares between $60 and $66 per share.
Recent reports, however, indicate the range could be boosted to a top-end near $70.
Disclosure: At the time of writing, the author holds no positions in the mentioned securities.
Posted-In: Alibaba IPO IPO IPO LookoutNews IPOs Best of Benzinga
View Comments and Join the Discussion!