Will Telecom Bundling Eventually Kill Cable?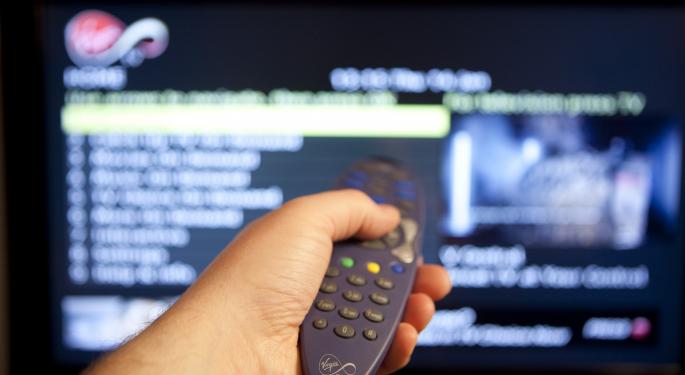 The so-called "triple play" bundle originally offered by cable companies has been very successful. Combining telephone, television and Internet into one package provided additional revenue for the companies and, in most cases, value for customers.
When telecoms got involved, triple play became "quad play," with the addition of wireless and mobile broadband.
Quad Play Becomes Dual Play
Recent research by Frost & Sullivan suggested consumers, mostly in the form of cord-cutters who eschew traditional cable for streaming content, were actually searching for a new "double play" platform consisting of home and mobile broadband connections only.
"The implications of these results portend a transformation in consumer perceptions. Our findings made it very clear that consumption of the services that ride access channels –- voice and video -– are in decline. It begs the question: does this mean the two access services, broadband and wireless, are increasing in importance to consumers? The simple answer is yes," Frost & Sullivan Consumer Communication Services Program Manager Mike Jude said.
Apps For Service
The research predicts development of an "apps for services" dynamic in which telephone, television and Internet access are all delivered over "wireline and mobile broadband," as opposed to part of a traditional bundle.
Apps for service are not yet the norm, however. For that reason, Frost & Sullivan's research did not predict imminent death for traditional bundling -– or the cable companies that provide it.
Related: Comcast's Proposed Data Cap Could Impact Cord-Cutters
Landline Telephones Abound
The Frost & Sullivan survey indicated, for example, "Nearly 79 percent of respondents still maintain a landline telephone service."
The tide does appear to be turning. According to Frost & Sullivan, among consumers who dropped landline service, the main reason was that they had a cellphone.
Growth of Internet Usage
In addition, the growth of social networking (now averaging more than four hours a week) has resulted in Internet usage surpassing television viewing for consumers who have a broadband connection.
Advantage – Telecoms
The potential for "apps" as the new "services," likely means telecoms have a leg up, since apps are a mainstay of smartphone usage. Apps are a game (sometimes literally) telecoms know how to play.
The need for all players to offer mobile broadband is obvious. The more seamless the connection between wired and wireless connections, the better. Again, telecoms have an advantage over cable companies.
Related: Verizon Moving Quickly Into Over-The-Top
The End of Cable
Does this mean cable is doomed? Hardly, according to Brad Adgate, senior vice president of research at Horizon Media.
Asked whether the advent of telecom bundling meant the end of cable, Adgate told Benzinga, "I don't think it's going to happen. Cable still has a lot more subscribers than telcos."
Advantage – Cable
Adgate's admonition was accented by new research from Leichtman showing that overall, cable companies including Comcast (NASDAQ: CMCSA), Time Warner (NYSE: TWC) and Charter (NASDAQ: CHTR) account for 50.7 million broadband subscribers, while the top telecoms like AT&T (NYSE: T), Verizon (NYSE: VZ) and CenturyLink (NYSE: CTL) account for just 35.2 million.
At the time of this writing, Jim Probasco had no position in any mentioned securities.
Posted-In: AT&T Benzinga Brad Adgate CenturyLink Charter Comcast Frost & SullivanTech Best of Benzinga
View Comments and Join the Discussion!