5 Notable CEO Comebacks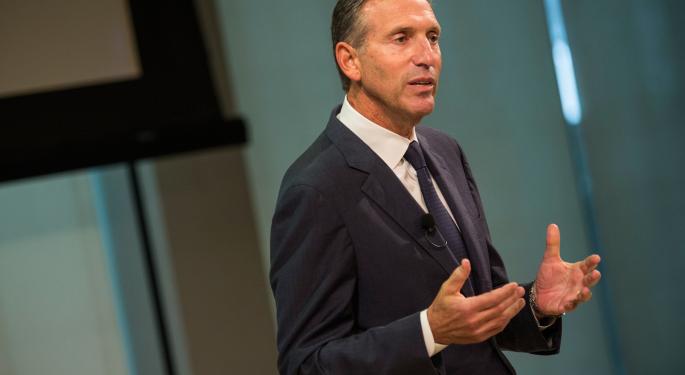 The history of corporate CEOs who left and later came back to lead their companies is well documented and populated with some famous names.
According to Wharton, companies rehire former chief executive officers for a number of reasons, chief among them the fact the company is in "dire straits" and wants to calm fears by bringing back a proven winner.
Steve Jobs - Apple (NASDAQ: AAPL)
Such was the case with Apple when it brought back co-founder Steve Jobs in 1997. The company was in trouble and Jobs, who had left the company following a power struggle with then-CEO John Sculley in 1985, was seen by some as the solution.
Jobs presided over one of the most impressive corporate turnarounds in history. In 2000 Jobs was formally named CEO, a title he held until he resigned just before his death in 2011.
As CNNMoney noted, during Jobs' tenure as CEO, Apple stock grew from $10 per share to more than $400, a 4,000 percent increase.
Related Link: Re/code's Kara Swisher Discusses Apple's iPhone 6, Google, The NSA And More
Howard Schultz – Starbucks (NASDAQ: SBUX)
Howard Schultz first joined Starbucks in 1982, well before the company went public, as director of retail operations and marketing. He left in 1986 to start his own chain of espresso bars in the Seattle area and then returned as chief executive in 1987.
The company went public in 1992 with Schultz as CEO. He voluntarily stepped down in 2000 to become global strategist and returned as CEO in January 2008.
Thanks to his leadership and initiatives such as VIA instant packets, a new lighter Blonde brew, and entry into China and India, Starbucks shares have risen more than 218 percent since Schultz' return.
Charles R. Schwab - Charles Schwab (NYSE: SCHW)
Stanford MBA Charles R. Schwab founded the brokerage and banking corporation that bears his name. Schwab served as sole CEO of Charles Schwab from 1986 through 1998.
From then until 2003 he shared CEO duties with David Pottruck. Schwab stepped down briefly in 2003, only to be rehired as CEO when the Schwab board fired Pottruck in 2004.
Schwab, who seemed to have a knack for timing the market, also timed his tenure, walking away from the chief executive position in 2008, just before the financial world collapsed at the end of that year.
During Schwab's second tour, company stock soared more than 194 percent.
Mike Ullman - J.C. Penney (NYSE: JCP)
Mike Ullman first served as J.C. Penney's CEO from 2002 until 2012, presiding over both the remaking of the company and its near collapse during the Great Recession.
Ullman was replaced by former Apple executive Ron Johnson, who only lasted until April 2013 when he was fired to make way for Ullman's return.
With word of Johnson's dimissal, shares of J.C. Penney rose nearly 11 percent, then fell 7 percent after investors found out Ullman was coming back. News has been better recently with the company reporting August 14 a third consecutive quarter of sales gains.
Stock prices have more than doubled in value from a low of about $5 per share in early February of this year.
Related Link: Aeropostale Up 9% On Guidance, CEO Change
Julian Geiger - Aeropostale (NYSE: ARO)
The most recent CEO comeback took place August 18 when Aeropostale said former chief executive Julian Geiger would be taking over the company, replacing Thomas Johnson.
Aeropostale has lost money for six consecutive quarters. Part of Geiger's comeback strategy includes closing 125 of the company's P.S. From Aeropostale stores, cutting corporate positions and renewing focus on online sales, outlets, and licensing deals, according to The Associated Press.
The company Thursday reported low Q3 guidance and a Q2 loss of $63.8 million or $0.81 per share, compared to a $33.7 million, $0.43 per share loss in the same period last year.
At the time of this writing, Jim Probasco had no position in any mentioned securities.
Posted-In: Aeropostale Apple Charles Schwab Howard Schultz J.C. PenneyMovers & Shakers Top Stories Success Stories Best of Benzinga
View Comments and Join the Discussion!