Wal-Mart's Woes In Attracting Clients No Different From Luxury Retailers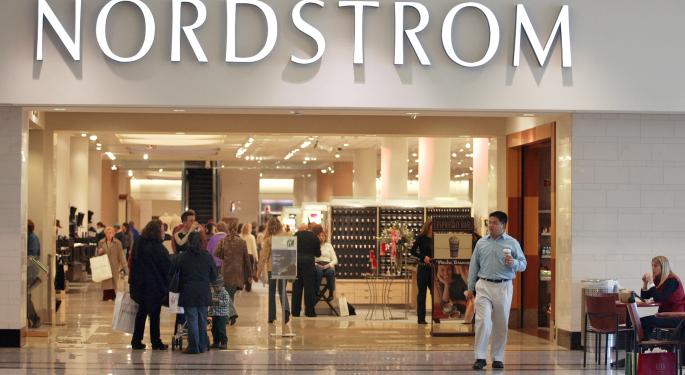 When asked to comment on how the retailer's core customer is adapting to the challenging economy, Wal-Mart's (NYSE: WMT) former president and CEO of Wal-Mart U.S. Bill Simon told Reuters, "We've reached a point where it's not getting any better, but it's not getting any worse -– at least for the middle (class) and down."
Simon's comments are consistent with other retailers that cater toward lower-income families.
Consider comments made by Family Dollar's (NYSE: FDO) CEO Howard Levine during the company's third quarter conference call:
Related: Why 3 Analysts Think Urban Outfitters Will Shine In Tough Specialty-Retailer Environment
"Our core low-income customers continue to deal with elevated unemployment levels, cuts to government benefits and volatility in energy prices, and they are tightly managing their spending as a result."
While Wal-Mart and the dollar stores continue to find it difficult to retain that customer base, how are the luxury retailers fairing?
Macy's Surprises The Street
Some investors consider Macy's (NYSE: M) to be the darling of all retailers. Its Macy's store is considered by some to be the best "middle class" retailer, while its upscale Bloomingdale's stores perform nicely at the higher end of the spectrum.
Macy's and Bloomingdale's saw a 4 percent comparable-store sales increase during the second quarter, while total revenue rose 3.3 percent from a year ago to $6.27 billion. Net income rose to $292 million from $281 million in the same quarter a year ago as weather normalized and sales trends improved at both Macy's and Bloomingdale's.
However, comments from the company's CEO Terry Lundgren, which were included in the company's second quarter results on August 13, may have forced investors to take a closer look at the typically resilient retailer.
"We are approaching the second half of 2014 with confident optimism in our business strategies, merchandise assortments and marketing plans, tempered with the reality that many customers are still not feeling comfortable about spending more in an uncertain economic environment."
During Macy's second quarter conference call, the company's CFO Karen Hoguet added:
"Our outlook for the fall season reflects our confident optimism tempered with the reality that many customers still are feeling the impact of an economic environment that at best is improving very gradually. Macy's and Bloomingdale's are doing what it takes to win to win the customer."
Macy's doesn't quantify the breakdown in performance between Macy's and Bloomingdale's, but if management singled out its Bloomingdale's customer as feeling challenged, this could support the view that luxury retailers may face a challenging environment ahead.
Analysts Expecting Higher Sales At Nordstrom
When the high-end fashion specialty retailer Nordstrom (NYSE: JWN) reported its second quarter results on August 14, sales fell short of expectations.
Nordstrom earned $0.95 per share, in-line with estimates while revenue of $3.3 billion fell short of expectation by $90 million. In addition to sales falling short of expectation, Nordstrom reported that sales at stores opened at least one year rose 2.7, missing the 3.1 percent growth analysts had estimated.
Net earnings for the quarter fell slightly to $183 million from $184 million in the same quarter a year ago.
What's interesting about Nordstrom's quarterly results is the fact that sales at its discount Rack unit grew by 18 percent, while comparable sales rose 4 percent, versus a 1.2 percent comparable sales decline at the full-line.
The company said that only 30 percent of its customers shop at both the full-line store and Rack stores. Nevertheless, the cash-strapped shopper looking for a bargain is still a priority as Nordstrom hopes to operate 230 Rack stores by 2016 versus 128 full-rack stores.
Posted-In: Bill Simon Bloomingdales family dollar Howard Levine macy's Nordstrom Terry LundgrenNews Best of Benzinga
View Comments and Join the Discussion!