5 Ways Walmart's Care Clinics Could Disrupt Medical Care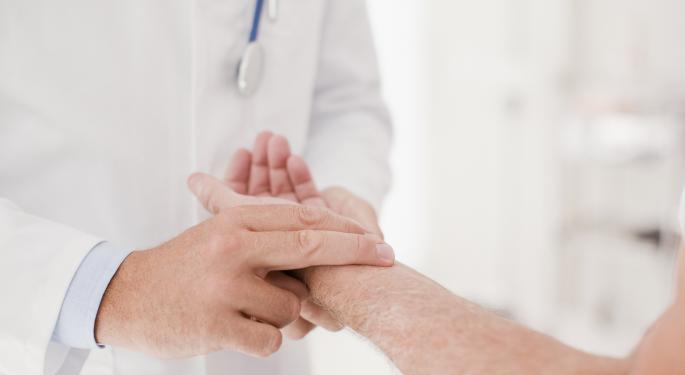 News that Walmart (NYSE: WMT) was trying out a new type of medical clinic in some of its stores raised questions about the potential impact of discount retail health care at the world's largest retailer.
Called Walmart Care Clinics, the facilities offer primary care to customers, Walmart associates and their dependents alike.
Labeed Diab, president of Health and Wellness for Walmart, said, "Our Walmart Care Clinic pilot is creating a new price position for retail health services that aims to give our associates and customers greater access to quality, affordable health care that will improve their lives."
Beyond that, Walmart's clinics could prove to be disruptive to health care in general. Here are five major innovative disruptions Walmart could bring to the health care field, along with two potential changes that could be cause for concern.
Related Link: Wal-Mart Earnings Preview: Is A Disaster Looming?
Ownership
Forbes pointed out that unlike Walmart's first generation retail health clinics, the new Walmart Care Clinics are not leased through local hospitals, but "fully owned by the company."
Primary Care Provider
Walmart Care Clinics differ from other retail health care clinics by virtue of the fact they are primary care facilities.
The goal for Walmart is to become the consumer's new primary care provider, replacing the family doctor.
Longer Hours
Walmart Care Clinics, currently operating only in South Carolina and Texas, are open from 8 a.m. to 8 p.m. weekdays, 8 a.m. to 5 p.m. Saturdays and 10 a.m. to 6 p.m. Sundays.
While primary care physician office hours can vary, most tend to be from 8 a.m. to 5 p.m. weekdays only.
Related Link: Wal-Mart's New 'Savings Catcher' Automates Price Comparison
Lower Cost
For Walmart customers, the cost of a clinic visit is only $40, well below the cost of a typical office visit with a traditional primary care provider.
Walmart associates and dependents on a Walmart health plan can visit a Walmart Care Clinic for just $4.
Ubiquity
Walmart has more than 11,000 retail outlets in 27 countries all over the world. In short, the company is the single largest retailer on the planet.
CVS Caremark (NYSE: CVS), the current leader in retail health care, has more than 800 MinuteClinics in 26 states and the District of Columbia. The potential disruptive effect of Walmart Care Clinics in even half its stores worldwide would be palpable.
A Call for Caution
Robert White, CFO for GoGoHealth.com, a SaaS platform for primary care physicians and their patients, provided Benzinga with his take on Walmart's health care clinic aspirations.
White, who admitted he was not a fan of discount health care or Walmart, suggested two additional disruptions that could have negative consequences.
Shut Down Competition
Raising the oft-cited charge that Walmart tends to drive off small business competitors, White said, "Despite recent trends in consolidation, the majority of physician practices are small. A large group like Walmaart could run these groups out of business."
Creation of a Medical Monopoly
White also cautioned that a large corporation like Walmart with such a huge potential number of clinics could, in his words, "Create a full horizontally integrated system where they can drive patients (employees and customers), to their doctors who would prescribe meds from the Walmart store or pharmacy."
At the time of this writing, Jim Probasco had no position in any mentioned securities.
View Comments and Join the Discussion!
Posted-In: cvs caremark health clinic minute clinic SAAS Wal-Mart Wal-Mart care clinicHealth Care General Best of Benzinga