IPOs This Week: Are Otonomy And C1 Financial Worth A Look?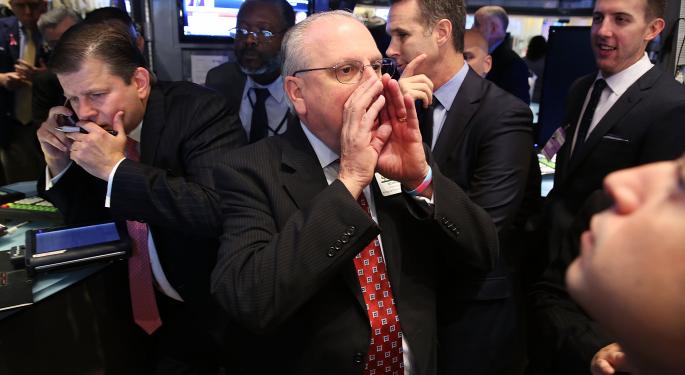 The week of August 11 will experience a light load of IPOs, both in quantity and size.
The two IPOs, Otonomy (NASDAQ: OTIC) and C1 Financial (NYSE: BNK), will price on Wednesday and Thursday, respectively.
Otonomy
Otonomy is an $80 million biopharmaceutical company that develops innovative treatments related to the ear. The company has three drugs in the development stage: AuriPro (OTO-201), OTO-104 and OTO-311.
AuriPro recently completed Phase 3 clinical trials, and the company intends to submit a New Drug Application to the FDA in the first half of 2015.
According to its S-1 filing, the company is "substantially dependent on the regulatory and commercial success of AuriPro." Proceeds from the IPO will not be enough to complete the approval process for AuriPro and begin selling it. "We will require substantial additional financing to commercialize our lead product candidate, AuriPro."
Since commencing operations in 2008, Otonomy's shortfall has been substantial. The company experienced a net loss of $20 million for the full 2013 calendar year. For the first six months of 2014 Otonomy spent $21 million, setting its course to double its 2013 shortfall.
Related Link: Should Your Portfolio Dream About iDreamSky Techonology?
Proceeds of the offering will be used entirely for development and research of its drug trio. $35 million will go to preparing AuriPro for approval and commercializiation. Another $35 million will be used to fund development and trials for OTO-104, and $15 million will move OTO-311 into Phase 1 trials for patients suffering from tinnitus.
Otonomy is scheduled to open for trading Wednesday on the NASDAQ. The company is offering 5.3 million shares between $14 and $16. Underwriters for the company are J.P. Morgan and Bank of America Merrill Lynch.
C1 Financial
C1 Financial is this week's second IPO.
C1 Financial is a $50 million IPO for a bank specializing in entrepreneurs and their families. The company offers the full suite of banking services ranging from commercial loans to depository products.
The St. Petersburg, Florida-based company operates 28 banking centers in Miami-Dade and Orange counties on Florida's west coast.
According to C1 Financial, people bank with them because it is a bank, "for entrepreneurs, by entrepreneurs." The company's S-1 states, "We believe we are great at making loans that satisfy the unique needs of our clients." "We believe our deposit accounts are simple and fair." "We are committed to the communities we serve," and, "we believe we treat our people right."
In 2012 and 2013 the company earned $13 million and $12 million, respectively. Comparing the first six months of 2014 to the first six months of 2013, the company is ahead by almost 200 percent, earning $2.8 million compared to $926 thousand.
The bank is earning money without compromising the integrity of the institution. The Tier 1 capital ratio is a ratio of a bank's equity and reserves to risk assets like letters of credit. It is a quick way to compare the health of banks side by side.
Big banks like Goldman Sachs (NYSE: GS), Citigroup (NYSE: C) and Bank of America (NYSE: BAC) have Tier 1 ratios between 8.5 and 9 percent. C1 Financial's current Tier 1 capital is 12 percent, a healthy margin to its bulge-bracket counterparts.
C1 Financial intends to use its proceeds for working capital and general corporate purposes including "to finance our expected future growth, fund capital expenditures, or expand our business through investments in or acquisitions of other businesses."
C1 is offering 2.6 million shares between $18 and $20. It expects to open on the NYSE this Thursday through underwriters Keefe, Bruyette & Woods, and Raymond James.
Disclosure: At the time of writing, the author holds no positions in the mentioned securities.
Posted-In: C1 Financial IPO Otonomy Tier 1 capitalPreviews IPOs Trading Ideas Best of Benzinga
View Comments and Join the Discussion!