Exclusive: VTTI CEO Rob Nijst Speaks Growth Beyond IPO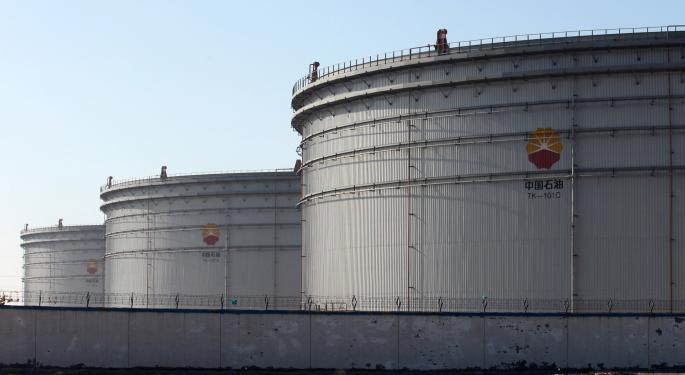 VTTI Energy Partners (NYSE: VTTI) is off to a good start as a public company. Since making its debut last Friday, shares are up 2.9 percent, while the market is down 0.3 percent.
VTTI is a terminaling company with operations in Europe, the Middle East, Asia and North America. The company generates its cash flows through long term contracts for storage at its facilities, thus removing direct exposure to the crude.
Because VTTI is an MLP, at least 90 percent of cash flows are to be paid as dividends, but the company has indicated that it intends the payout ratio to be in the top quartile of funds.
Related: The Risks Of PreMarket And After-Hours Trading, Part 1
In an exclusive interview with Benzinga, CEO Rob Nijst and CFO Rubel Yilmaz discussed the future of VTTI.
"This company has been very successful growth company for the last seven to eight years. We basically grew from nothing to the size what we are in now, and our ambition is to keep that amount of growth growing in the future," Nijst said.
The growth is especially impressive considering that VTTI's market cap is more than $460 million.
Global Growth Opportunities
The chief executive commented that growth opportunities exist across the world. These include sharp demand increases in Asia, the surge of exports from the United States and a developing African market.
VTTI believes it is positioned to capitalize on these change: "From day one, we have been really pushing for highly flexible and big connectivity terminals. That allows us to really adapt the use of the thermals in a changing market climate."
Worldwide Focus
One of the biggest differentiators between VTTI and other MLPs is that the company is focused on the global energy trade while other equity offerings are focused internally.
"It gives the U.S. investor a ticket to growth outside the U.S. … if you have to summarize the thesis of this whole offering, it's all about that: getting the U.S. investors to expand outside U.S., which has been a very competitive market."
Shares of VTTI Energy Partners last traded at $22.69, up 1.1 percent.
Posted-In: News IPOs Interview Best of Benzinga
View Comments and Join the Discussion!