Auto-Makers Take A Hit In European Revenues; Morgan Stanley Suggests Reducing Exposure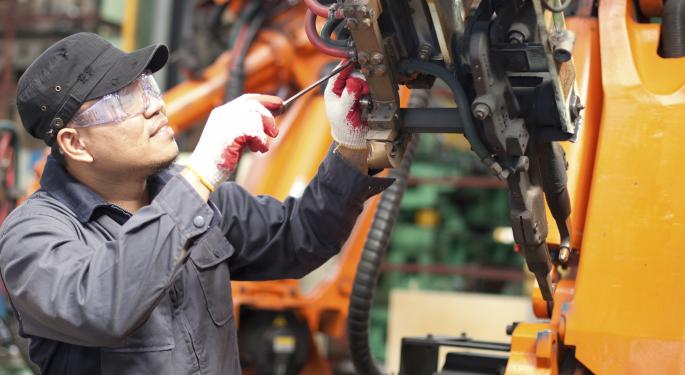 Automotive stocks took a hit in early trading on Wednesday.
Shares of General Motors (NYSE: GM), Ford (NYSE: F), Toyota Motors (NYSE: TM) and Honda Motor (NYSE: HMC) were down Wednesday morningby 0.67 percent, 0.20 percent, 2.31 percent, and 0.75 respectively.
That drop coincides with news that sanctions being put in place against Russia by the U.S., which in turn may impact the Russian car industry negatively, further driving the automakers into the red.
In an effort to reverse the contraction in sales in Europe, most major car makers decided to invest heavily in fast-growing car markets, according to William Boston of the Wall Street Journal. But if you go by that effort, then all those companies failed.
Tangent to the impact of sanctions, Morgan Stanley published a note on Tuesday -- calling for readers to reduce U.S. auto exposure ahead of a cycle peak, suggesting demand has clearly been pulled forward, as consumers seek extended loan maturities and have been inflating residual values.
Related: The FED Continues To Taper; Indices Rebound Slightly
Capital IQ data, meanwhile, shows that since December 31st 2008, the majors have witnessed a drastic collapse in revenue in Europe:
General Motors European Revenue fell 40 percent
Ford European Revenue fell 39 percent
Toyota European Revenue fell 13 percent
Honda European Revenue fell 41 percent
Expect the trend to continue in Europe, along with the pain in the stock price of all the majors.
Aside from what seems like constant recalls, organic business and the dynamics of the consumer credit capabilities around the globe should continue to put pressure on the auto-makers -- especially as Tesla (NASDAQ: TSLA) shines after news hit that the electric car-maker could be supplying the British Royals with transportation.
Posted-In: News Global Top Stories
View Comments and Join the Discussion!