Caterpillar Share Repurchases Trend Lower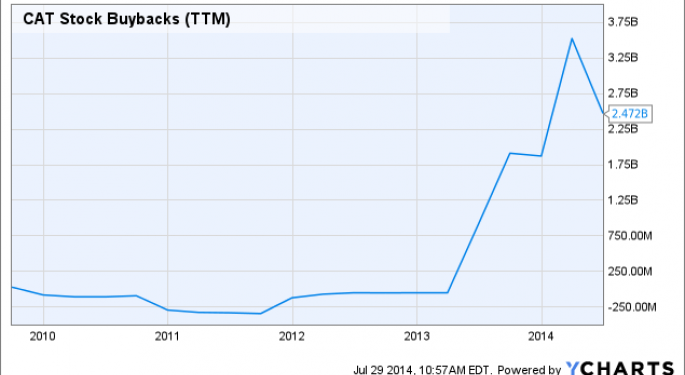 Investors in shares of Caterpillar (NYSE: CAT) are getting some relief Tuesday afternoon following a week of heavy selling on the heels of mixed second-quarter results on July 24th. In an early-morning press release Tuesday, the company confirmed it will buyback $2.5 billion shares over the third quarter.
Cat first mentioned the accelerated buyback plan with the earnings press release on the 24th; however, the program was mentioned as only an "intention" at that time. It seems traders are using Tuesday's press release as an opportunity to buy the recent dip in the stock. Shares had been down about four percent since the earnings report.
To get some context on Caterpillar's share buybacks, look at the chart below.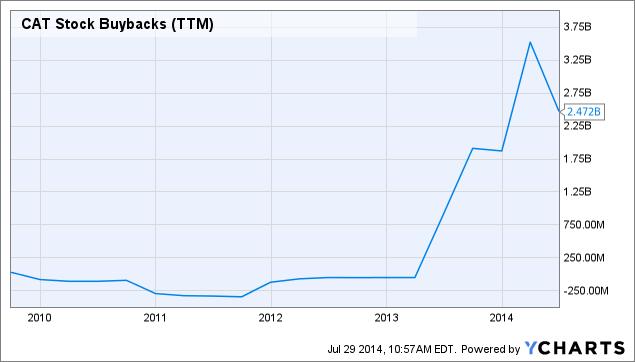 Currently, the $2.5 billion repurchase program that's put into place by upper management is a little lower than the trailing 12-month figure.
View Comments and Join the Discussion!