Margin Debt Creeps Back Toward All-Time Highs
Margin Debt data from NYX Data shows that over the past month market participants who aren't large institutional investors have increased their borrowing to buy stocks hand over fist regardless of the weather impact on economic data. Margin debt, as frequent readers may know, doesn't lead the S&P 500 index, it follows the index. The monkey wrench that is Margin Debt works very simply; once brokerages no longer feel the interest they are paid by borrows covers the risk of lending, they will call the Margin Debt back in. Usually it's no problem to do so when sufficient cash exists in margin accounts. The problem in this post 1999 world we live in is that people love to borrow without the assets to back it up. Should we continue on this corrective path back toward economic equilibrium, the elephant in the room (aside from the FED taper and rate hike) will be the timing of margin calls, something Deutsche Bank hopes won't happen all at once. As ZeroHedge notes from the DB release:
"this kind of speculation is highly alarming as a large amount of margin debt makes the market vulnerable and, potential, highly volatile".
Margin Debt Since 2005 (Click To Enlarge)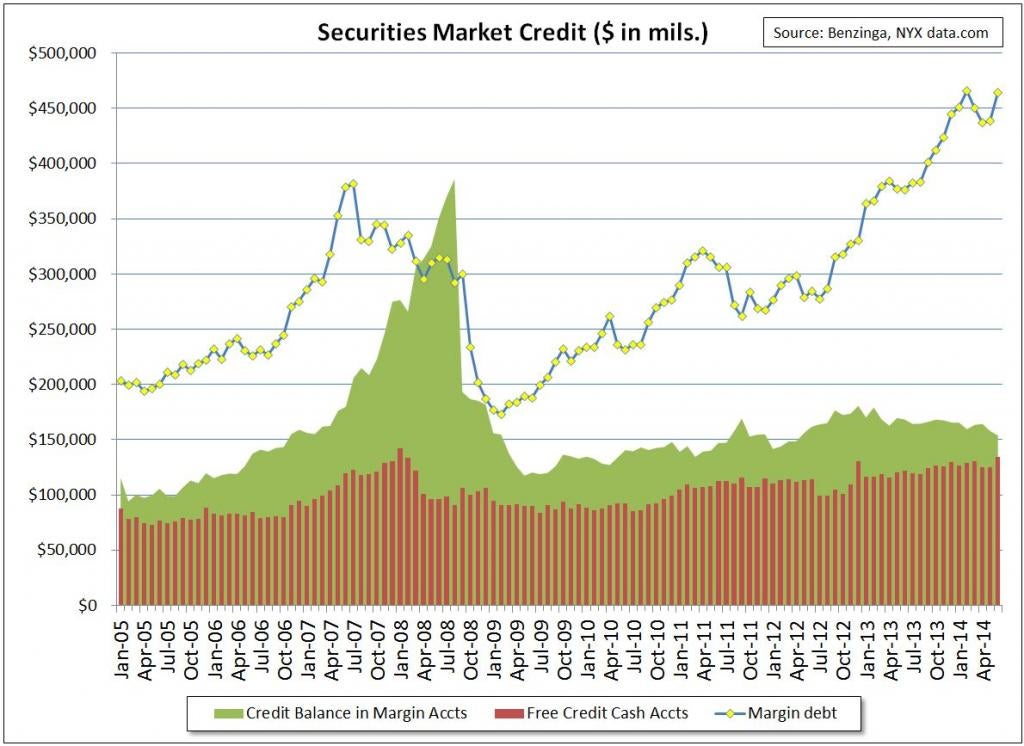 Investor Net Worth (Click To Enlarge)
BZ NOTE: Investor Net Worth = (total Free Credit Cash + Credit Balances In Margin Accounts) - (Margin Debt)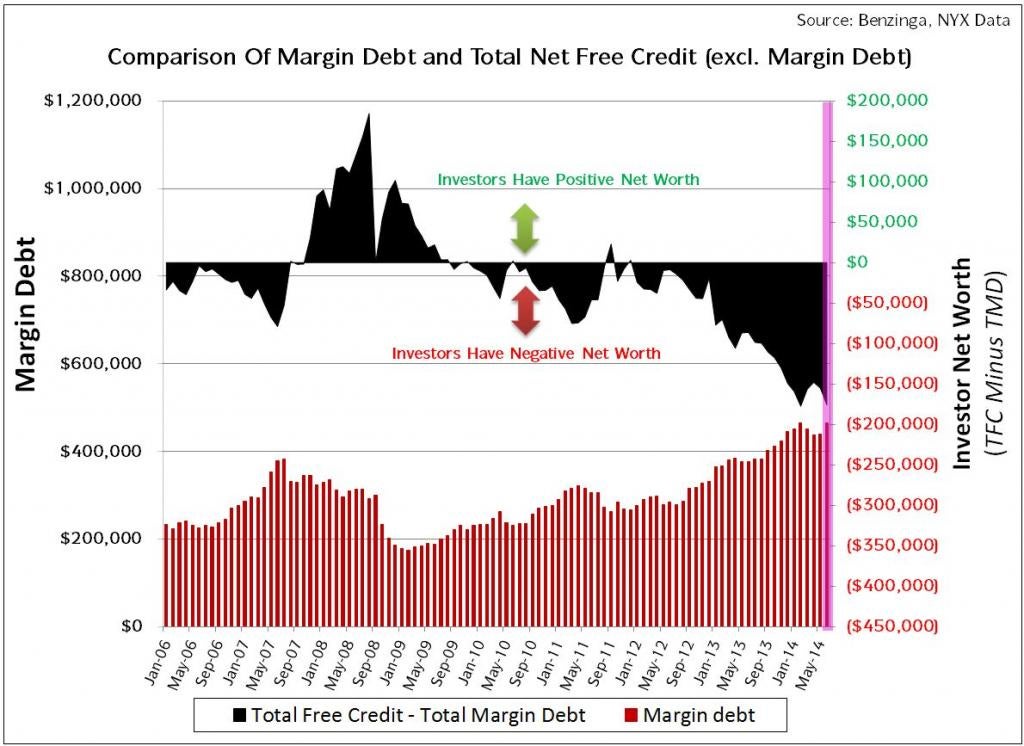 How much longer can this last?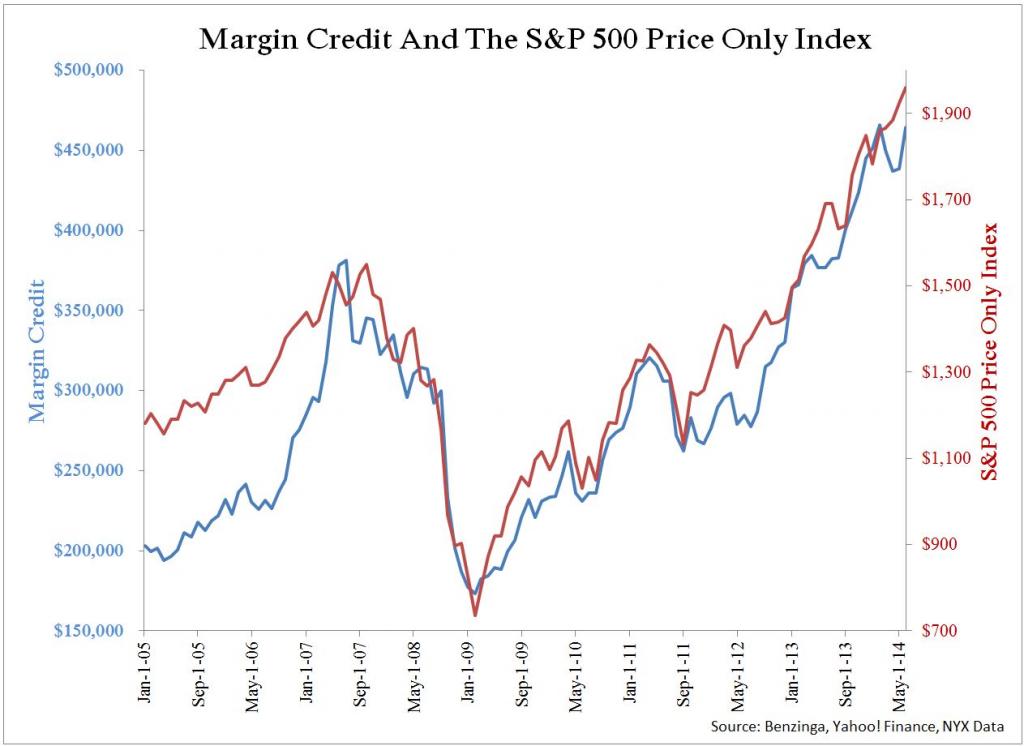 Posted-In: News
View Comments and Join the Discussion!